Kanye West Shocks Fans By Ending 'DONDA' Listening Event With Kim Kardashian In A Wedding Dress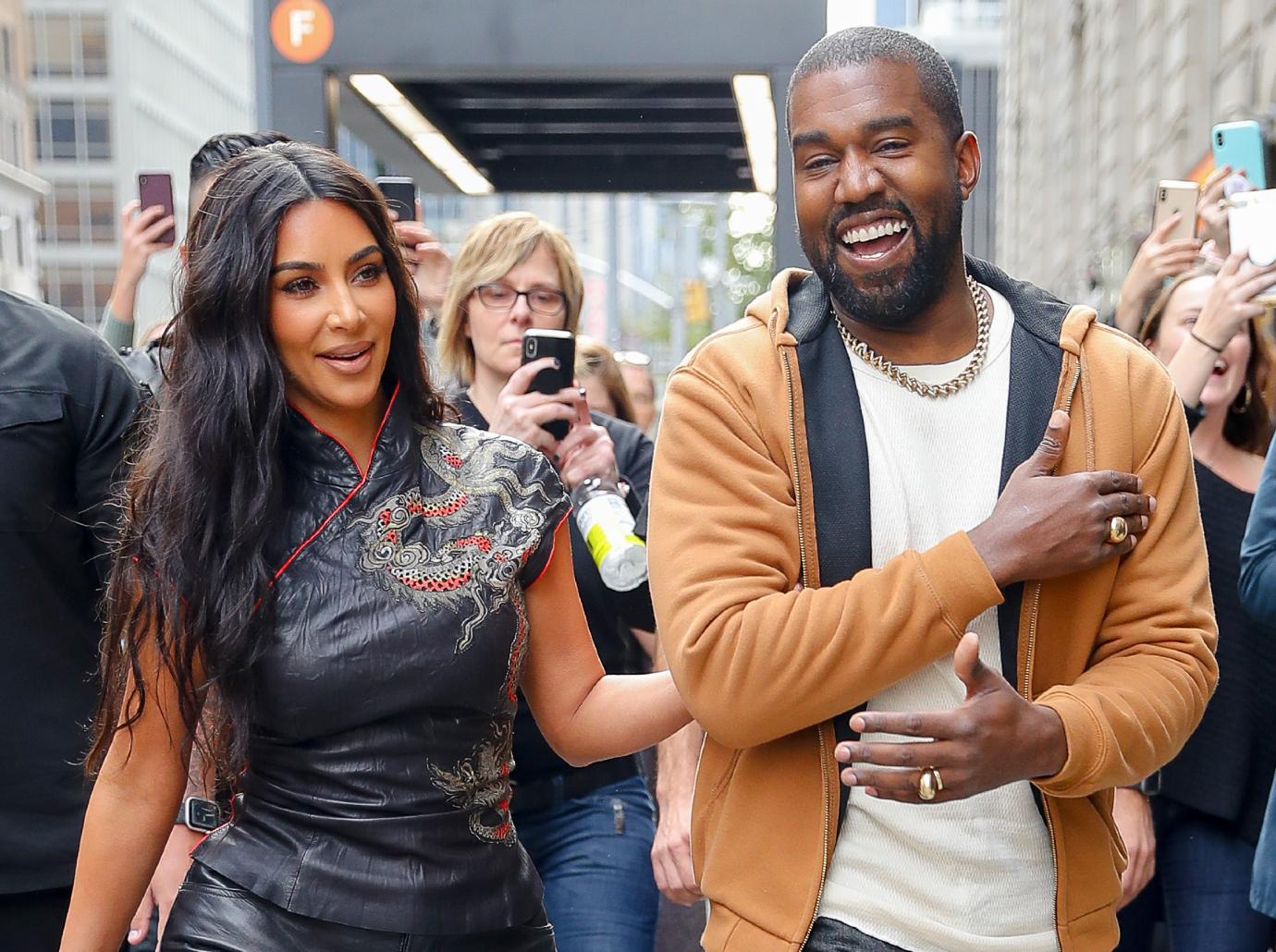 Kanye West is out here doing everything BUT releasing his DONDA album to the public. He held his third listening party for the album on Thursday, and this time the big event went down in Chicago at Soldier Field.
The event was mostly staged around a replica of the star's childhood home. He stood on the porch of the house for the majority of the event. Up until the very end, the biggest news to come out of the listening party was the inclusion of DaBaby and Marilyn Manson.
Both stars joined West on the stage for collabs. As some of you may know, Manson has been accused of sexual and physical abuse by 15 women, including actress Evan Rachel Wood. He's currently facing four sexual abuse lawsuits. Meanwhile, DaBaby is in trouble after making some homophobic comments last month.
West obviously doesn't care about any of that. He's all about creating the best show possibly, and to prove this, he ended the event by creating a fake wedding with his former wife, Kim Kardashian.
Kanye appeared to be set on fire and then was greeted by a bride. Amid speculation about the identity of the bride, E! News can confirm the woman, who wore a Balenciaga Couture wedding gown and a veil covering her face, was indeed Kim Kardashian. 
Several members of the Kardashian family commented on the event, including Khloe who wrote, "insanely beautiful!!!"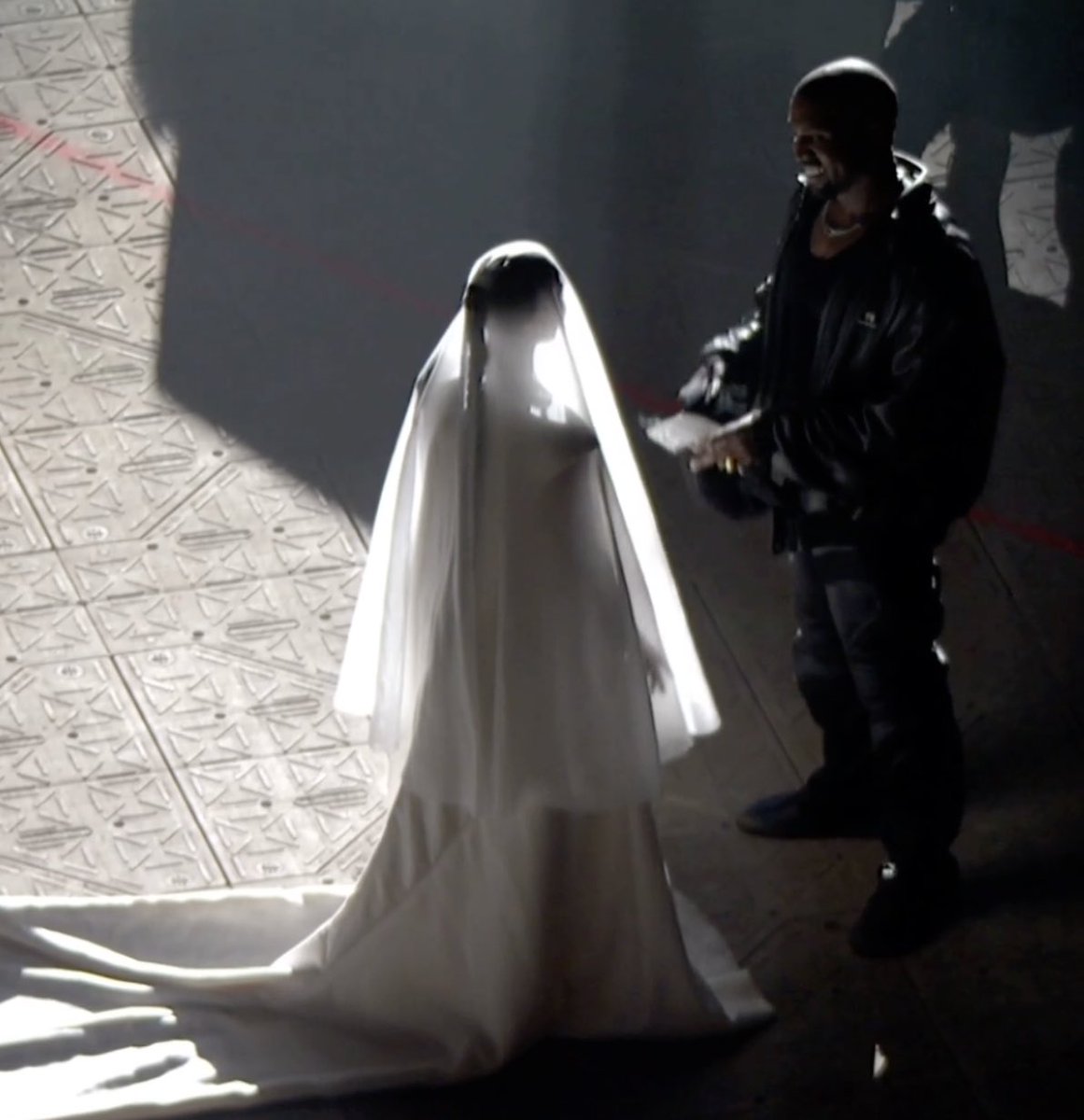 What was this about? Are they getting back together? Well, not exactly. A source told PEOPLE that the main takeaway is "love as healing."
The thing that's important is it's not at all about them getting back together or something like that … it's really just kind of this more holistic sense of love as a healing force.
Sounds like that "source" is actually Kanye.
I think the main takeaway is that Kim will never turn down an opportunity to make the headlines.
---