Dumb Woman Arrested After Trying To Vacation In Hawaii With Fake "Maderna" Vaccine Card
2020 brought out a lot of stupid in the world, and it looks like that stupid is still going strong in 2021.
A 24-year-old woman named Chloe Mrozak was busted this past week after trying to escape Hawaii's mandatory 10-day quarantine for unvaccinated travelers. Chloe, who is from Illinois, traveled to Honolulu and provided officials with a fake vaccine card.
As you can see from the photo, she didn't even spell 'Moderna' right. She put "Maderna"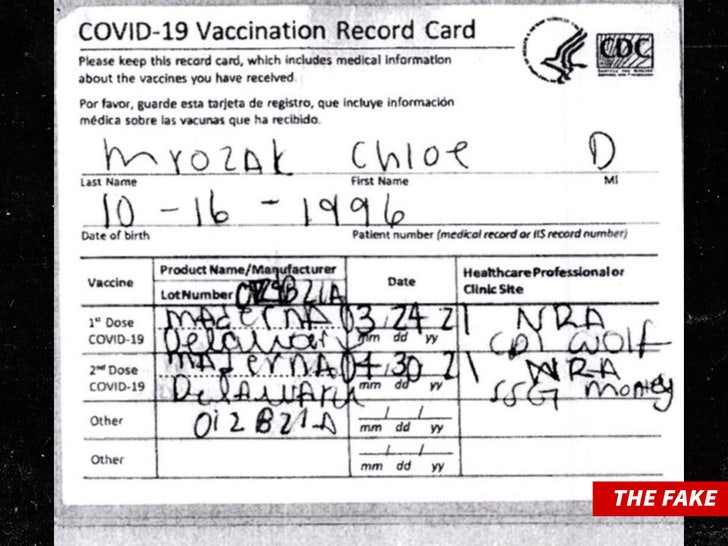 But hey, mistakes happen, right? Maybe the person who filled it out just accidentally misspelled it. The officials at the airport put it through their screener, and much to no one's surprise, it was flagged as fraudulent.
The screener also failed to confirm Mrozak's hotel reservation prior to her leaving the processing center. According to court documents, no reservation was found after contacting the hotel that she listed in her Safe Travels forms, and Mrozak did not provide her hotel reservation number and return flight information.

Upon reviewing her vaccination card, authorities say they noticed Mrozak listed Delaware as the place where she got her vaccination. The special agent in charge of the investigation contacted Delaware officials to verify her vaccination status, but no record was found under her name and date of birth.
Mrozak was arrested at the airport on suspicion of falsified vaccination documents. Not surprisingly, she couldn't afford to post bail, so she was transported to a medical center for a COVID test, and then transferred to the Honolulu Police Department.
No word on how long they'll keep her, but any way you slice it, this vacation will be an expensive one for Mrozak.
She should have went to McLovin's guy…
---