Another Marriage Ending In Divorce For Kaley Cuoco, Separates From Husband Karl Cook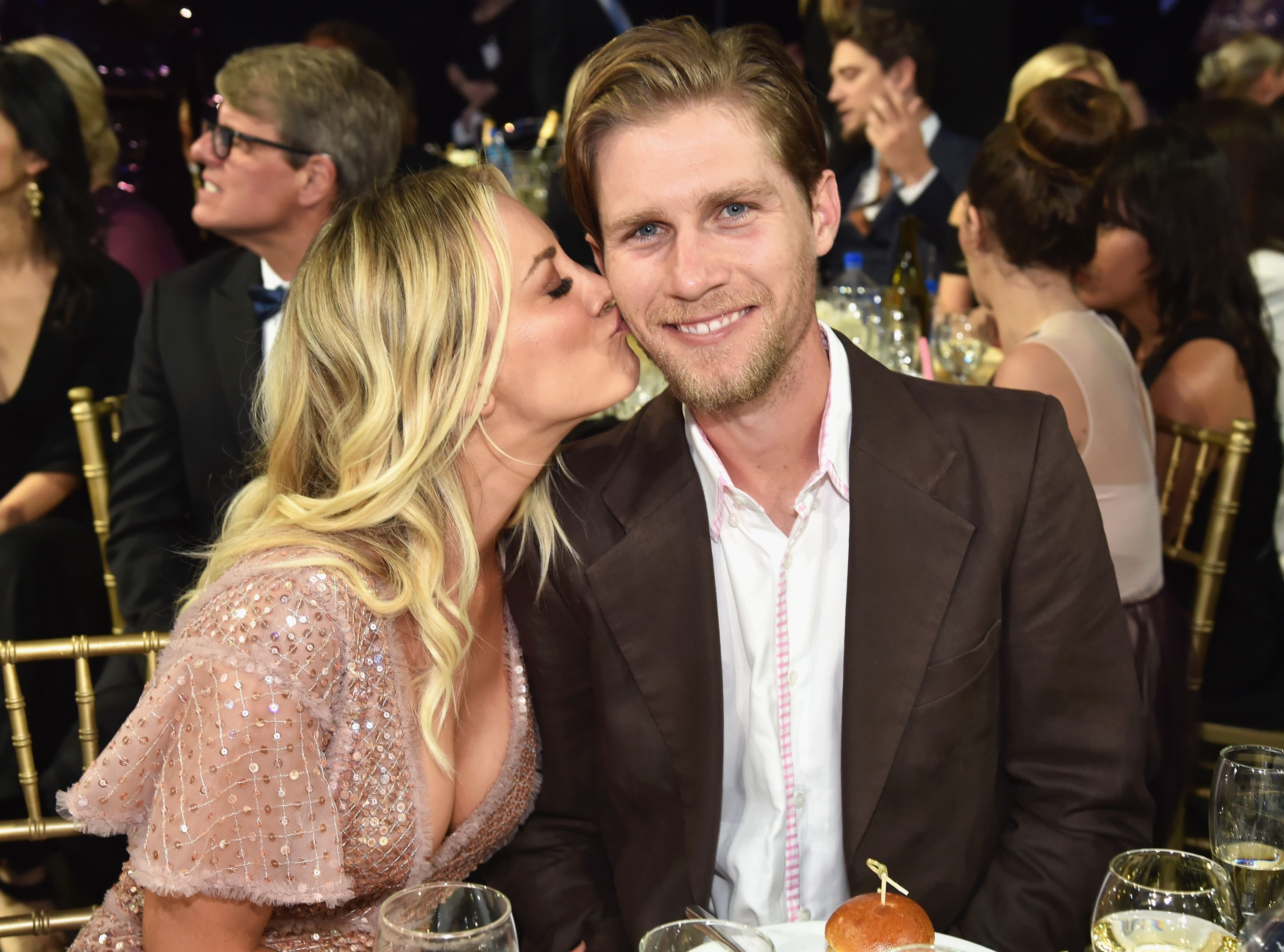 Kaley Cuoco just can't seem to find her soulmate. Back in 2013, the 'Big Bang Theory' actress married professional tennis player Ryan Sweeting. Just two years later, it was announced that she had filed for a divorce, which was finalized in 2016.
But she didn't stay single for long. Later in 2016, she started dating equestrian Karl Cook, who is the son of billionaire Scott Cook.
They became engaged in November of 2017 and were married back in June of 2018. Back in 2020, there were reports claiming they were arguing over having kids. Sources say Kaley was/is not ready to have kids, most likely because her career is in its prime right now.
And it looks like the sources were correct because it was just revealed that Cuoco and Cook have separated. They released a joint statement to the media on Friday, September 3, announcing they were going in different directions.
Despite a deep love and respect for one another, we have realized that our current paths have taken us in opposite directions. We have both shared so much of our journey publicly so while we would prefer to keep this aspect of our personal life private, we wanted to be forthcoming in our truth together. There is no anger or animosity, quite the contrary.

We have made this decision together through an immense amount of respect and consideration for one another and request that you do the same in understanding that we will not be sharing any additional details or commenting further.
Makes you wonder why she keeps getting married. She's obviously not ready to "settle down" and have a family, so why the rush to marriage? I'll never understand why people rush into marriage. It's like people do it just to get a new microwave and a couple gift cards to Bed Bath & Beyond.
In any event, it's the end of Cuoco and Cook. But hey, they'll both be just fine. Cook is the son of a billionaire, and Cuoco is worth over $100 million. Money can't buy you love, but it can buy happiness…DON'T TELL ME IT CAN'T!
---