Actor, Michael K. Williams is found Dead at the age of 54.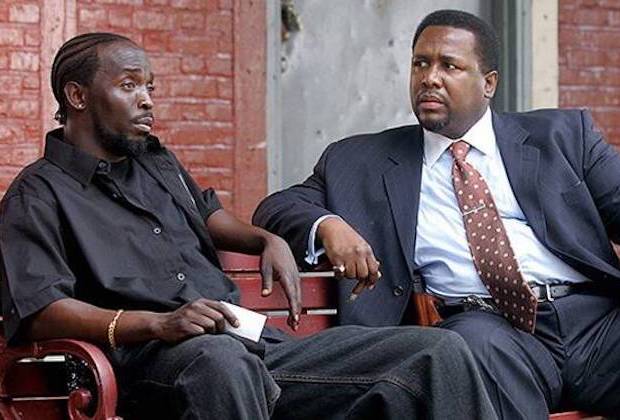 Wow! I'm still in shock as I write this. Michael K. Williams aka "Omar from the wire" as we all called him, was found dead in his Brooklyn penthouse. His nephew found him unconscious in the dining room with what appeared to be heroin on the table. At this time, no foul play is suspected. There was no forced entry and everything in the apartment appeared to be in order.
Williams mentioned his struggle with addition starting when he was very young. He was born in Brooklyn and grew up in the Vanderveer projects in East Flatbush. You don't find drugs there, drugs and violence find you. The infamous scar on his face came from getting cut when he tried to break up a fight outside a bar on his 25th birthday.
Williams beat the odds starting his career as a break dancer in music videos getting more and more exposure, until he landed his first feature film as Tupac's brother in the movie "Bullet". During his time playing Omar on "The Wire", the character was too close to life and he relapsed. As he explained, he struggled with his addictions until he stumbled into a church in NJ.
"When I came through those doors, I was broken. … This was, I would say, around the … third season of 'The Wire'. I was on drugs. … I was in jeopardy of destroying everything I had worked so hard for, and I came in those doors, and I met a man who had never even heard of 'The Wire,' much less watched it.
I wrote my full name down — Michael Kenneth Williams — and in the office, [the pastor] turns around, and he says, 'So what do you want to be called, man?' I said, 'Well, you know, my name is Michael, but I could do Mike.' He says, 'Why does everybody say, 'Omar, Omar's in trouble?' " And I was like, 'Oh, this dude is clueless [about the show],' "
Williams would recover and go on to develop into one of the greatest black character actors of our generation. He was a regular on not only "The Wire", but "Boardwalk Empire," "The Night Of" and "Lovecraft Country." He also had roles in movies like, "Inherent Vice," "12 Years a Slave," "Gone Baby Gone" and "The Road."
He's currently in Emmy contention for Outstanding Supporting Actor in a Drama Series for his work on "Lovecraft Country."
Another talent gone way too soon.
---