Say Whaaat? Jamie Spears Shocks The World By Asking Judge To End Britney Spears' Conservatorship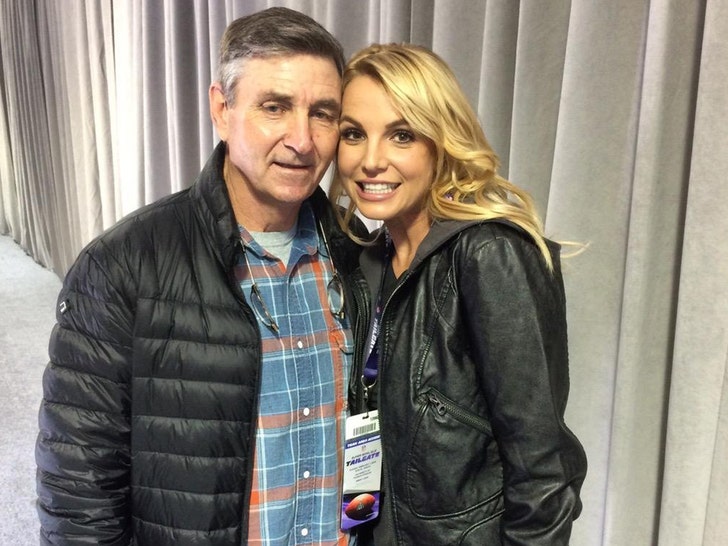 The world has apparently turned upside down. In a shocking move, Britney Spears' father Jamie Spears has filed docs to terminate his daughter's conservatorship.
You'll remember, Britney has been battling with Jamie for years, begging to end the conservatorship, which has controlled her life for 13 years. Here recently, Britney and her lawyer filed documents with the court, asking for her father to be removed from the conservatorship.
That hearing was scheduled for September 29, but now it looks like it might not even need to happen.
Jamie filed a surprise petition with the probate judge, saying that recent events have shown Britney should "get a chance" to control her own affairs.
Ms. Spears has told this Court that she wants control of her life back without the safety rails of a conservatorship. She wants to be able to make decisions regarding her own medical care, deciding when, where and how often to get therapy. She wants to control the money she has made from her career and spend it without supervision or oversight. She wants to be able to get married and have a baby, if she so chooses. In short, she wants to live her life as she chooses without the constraints of a conservator or court proceeding.

If Ms. Spears wants to terminate the conservatorship and believes that she can handle her own life, Mr. Spears believes that she should get that chance,
It almost sounds like he's saying, "Okay, you all want this? Let's do it and see how it works out," almost like he knows it will fail.
Still though, it's a bizarre move. Just last month, he had offered to step down as the conservator, but only after a negotiated settlement could be reached. So perhaps he and his daughter worked out a deal behind closed doors. Insiders claim Jamie has always been more concerned with money.
We're not sure what happens from here. If Jamie is telling the court to end this, you'd have to think they'd listen.
We'll keep you posted, but it certainly seems like Britney could be a free woman by the end of the year.
---