Nicki Minaj Pulls Out Of 2021 MTV VMAs, And It May Have Something To Do With Her Husband's Legal Battle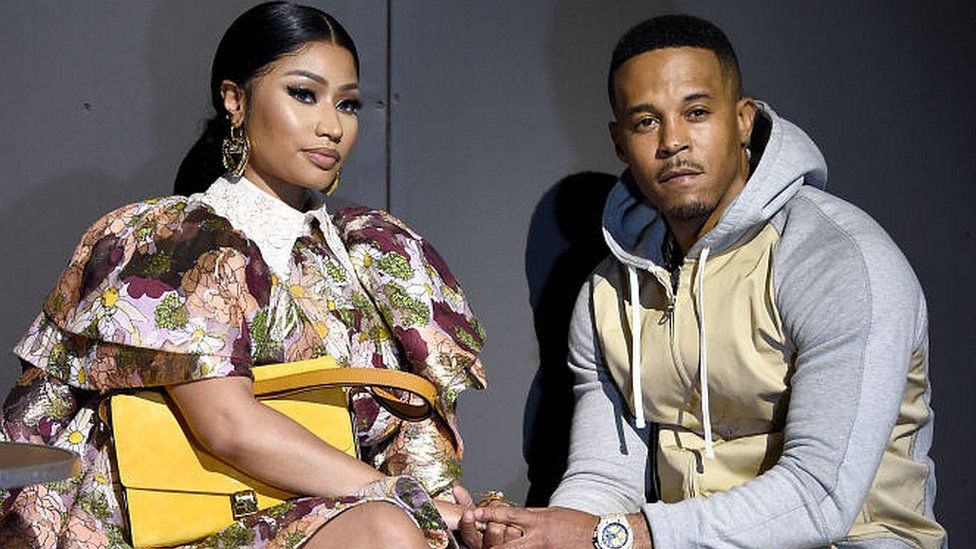 We were all a bit shocked when Nicki Minaj married Kenneth Petty. Sure, they were high school sweethearts years ago, but in the time since then, Minaj had go on to become a millionaire with several hit records, and Petty spent most of his years behind bars.
He was convicted of attempted rape in New York a little over two decades ago for an incident that occurred with a 16-year-old girl. He served nearly five years in prison and is now required to put his name on a local registered sex offender list whenever he moves.
Well, when he and Nicki moved out to Los Angeles together back in 2019, he failed to register as a sex offender. He pleaded guilty to the charge during a virtual hearing with the Los Angeles Federal Court on Thursday, September 9.
If he's hit with the minimum sentence, he could have as little as five years of supervised release and a $100 court assessment fee. However, the max sentence would put him in a federal prison for up to 10 years with a lifetime of supervised release.
This is why some people believe Nicki Minaj dropped out of the upcoming VMAs.
Days before the event is scheduled to go down, Minaj responded to a fan on Twitter revealing she has pulled her performance from the show.
It's possible she's just too stressed right now with her husband's court battle. After all, he could get serious prison time. It would be a huge blow to their marriage. They welcomed their first son together back in September of 2020.
Back in July, she talked about trying to juggle work and parenting…
To the women that have to get up and go to work every day and leave the baby or put the baby in daycare, God bless you. Like, I know that's not easy. Like, I can do a photoshoot for two hours and when I see my baby, I feel guilty. I feel like, 'Oh, my God.'
---