Look Away, Scott! Travis Barker And Kourtney Kardashian Pack On More PDA…At A Loading Dock?
Scott Disick needs to stay off the internet for the foreseeable future because his baby momma Kourtney Kardashian and her new boo Travis Barker show no signs of slowing down their PDA tour.
They have been caught making out and grinding on each other in like five different countries now. Some of you may remember that they're steamy makeout session in Italy actually caused Disick to have a mini breakdown, and potentially ended his relationship with Amelia Hamlin. He just can't seem to get over Kourtney.
On Tuesday, Kourtney and Travis were in NYC together doing a little shopping, and at some point, they had to take a break to makeout.
And where did they decide to swap spit? On a random loading dock, of course. The paparazzi managed to score these hot shots of the couple…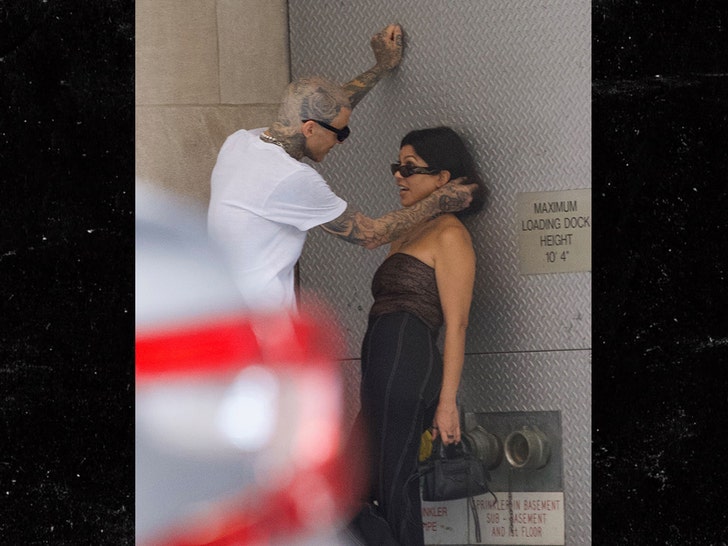 Geez. How do they get anything done? How many times are they having sex a day? It must be at least three or four times.
Don't their lips get tired? Hell, maybe I'm just jealous. One thing's for sure, don't let your girl see these photos. You'll be hit with, "How come you don't kiss me like that? When is the last time we kissed on a loading dock? Huh? Do you not love me anymore?"
---