Football Fans Continue To Display Their Poor Decision-Making With Flaming Table Stunt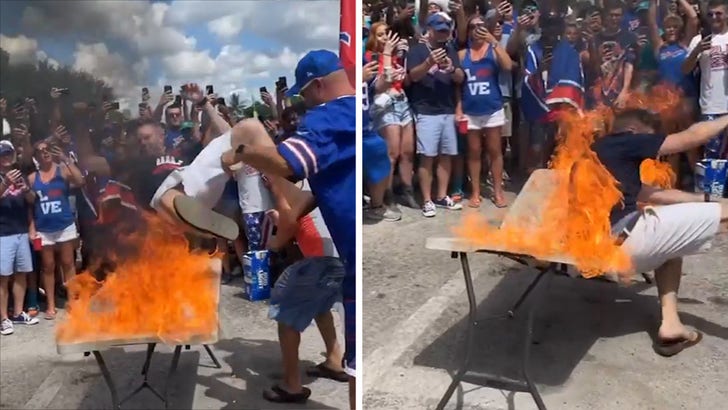 Now that football season is here, we've been seeing a handful of brawls going down inside/outside various stadiums. Football fans are typically the rowdiest, drunkest, and I think it's fair to say dumbest fans in the country.
And a group of Buffalo Bills fans checked all three boxes this past weekend. Before their team embarrassed the Miami Dolphins, Bills fans gathered outside the stadium to participate in some tailgating shenanigans.
As you can see in the clip below, a dude is being hoisted by a couple others above a table, which just so happened to be on fire.
They then tossed him on the table, hoping it would break…but it didn't, and the dude was nearly set on fire.
He was able to jump off the table, but we're sure he had at least some minor burns to his backside.
For those who don't know, this is a tradition with Bills fans. Check out the ridiculous compilation video below…
This is probably why women outlive men with such ease.
---