'Sex and the City' Star Willie Garson Has Died At The Age Of 57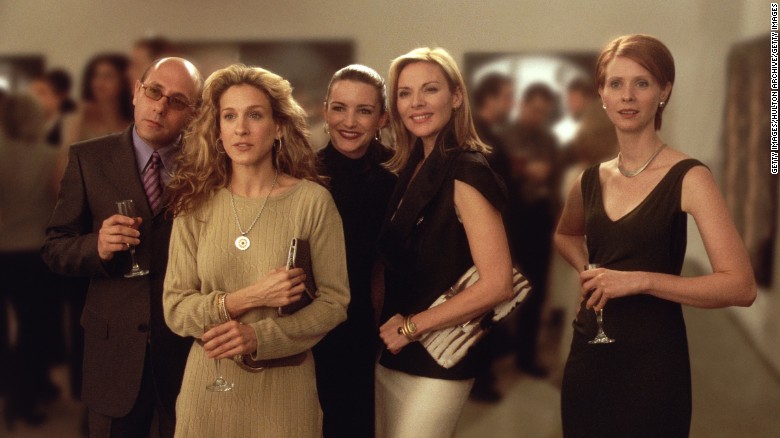 We have some more terrible news to report today. 57-year-old actor Willie Garson, who has nearly 200 acting credits to his name, has passed away.
Garson was perhaps best known for his Stanford Blatch character on Sex and the City, but even if you didn't watch Sex and the City, you probably recognize his face from some other television show.
For example, he guest starred on an episode of Friends. Remember when Ross moved into the new building and his neighbor wanted him to give money to the maintenance guy who was retiring? Garson was that neighbor.
His cause of death has not been confirmed, but according to TMZ insiders, he had been battling cancer. We've been losing a lot of stars to cancer recently, including the legendary comedian Norm Macdonald. Insiders say Garson had pancreatic cancer, which is one of the worst cancers you can get.
He was reportedly surrounded by his family at the time of his death. One of Garson's last tweets was a message of love. On September 4, he tweeted, "BE KIND TO EACH OTHER……ALWAYS. LOVE TO ALL. APRROACH [sic] KINDNESS."
His son, Nathen, shared a touching tribute to his father on his Instagram account, calling him the "toughest and funniest and smartest person I've ever known."
It seems like everyone loved Garson, including his co-stars. Mario Cantone, the actor who played his on-screen husband on Sex and the City, wrote the following…
I couldn't have had a more brilliant TV partner. I'm devastated and just overwhelmed with Sadness. Taken away from all of us way soon. You were a gift from the gods sweet Willie. Rest …I love you.
Our thoughts and prayers go out to his friends and family.
---