Married Jaguars Coach Urban Meyer Apologizes To Team After He Was Caught Dirty Dancing With A Girl (VIDEO)
Oh no. Today is not a good day to be Urban Meyer. Honestly, with a name like that, it's probably never a good day, but we'll try to push forward.
After the Jacksonville Jaguars suffered a 24-21 loss to the Bengals on Thursday (the team's 4th straight loss) Meyer apologized to his team (but not his wife) for creating a distraction.
The distraction? Well, the former Ohio State head coach, who now works on the Jaguars, went out on Saturday and had himself a good ol' time at a bar in Ohio.
In the clip below, you can see a woman grinding against him, and it looks like his hands are all over her ass…
Dude looks like he's digging for gold. Is he eating communal peanuts with those hands?
Meyer has been married to his wife, Shelley, since 1986, so this obviously didn't look good. On Monday, Meyer apologized to his team and called the incident "stupid," but he did not apologize to his wife, at least not publicly.
Another photo from the night featured a woman jokingly(?) saying that Meyer was flirting with her all night…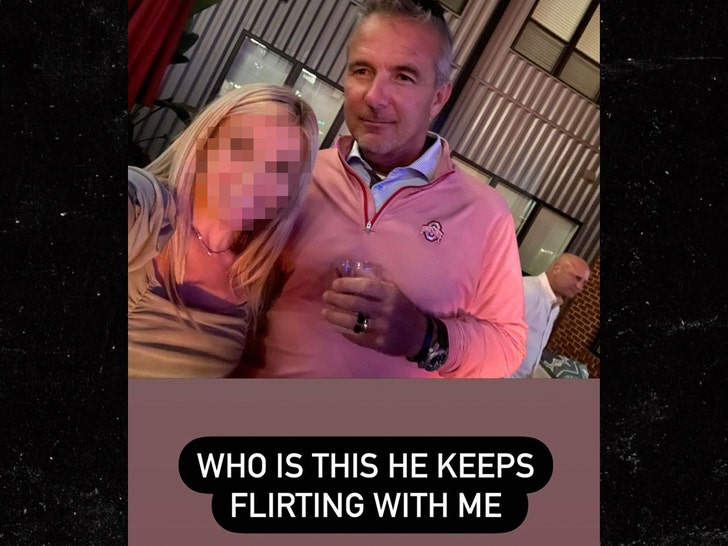 Meanwhile, Meyer's wife was back at their house babysitting their grandkids. She had posted this to Twitter before all the drama went down…
Meanwhile, I am babysitting. ?❤️??#MyChoice #MimiRules #BuddyDeservedANightOut ?? https://t.co/WK4sCUCGCG pic.twitter.com/7o1yBgu2iT

— Shelley ❌eyer (@spinnershells) October 2, 2021
Yikes. I don't know, man. If this is what he's doing in public, I can only imagine where his hands are in private. I'M JUST SAYING!
---