Chris Brown And The Rest Of The Internet Troll Kanye West's Bizarre Haircut
Kanye West is staying in the headlines this week. We reported earlier this week that the rapper legally changed his name to "Ye" and now we're here to report on his bizarre new haircut.
He posted the photo you see below to his Instagram account, showing off his partially shaved hairstyle. It kinda looks like there's some virus eating away at his hair.
Obviously the internet had a field day with this, but perhaps no one clowned on Kanye more than Chris Brown.
He went on his Instagram account and shared a series of photos of Kanye at a McDonald's in Sweden. He wrote above the image, "He asked the barber for a f—ked up worldwide fade."
He then added, "He got the punishment haircut."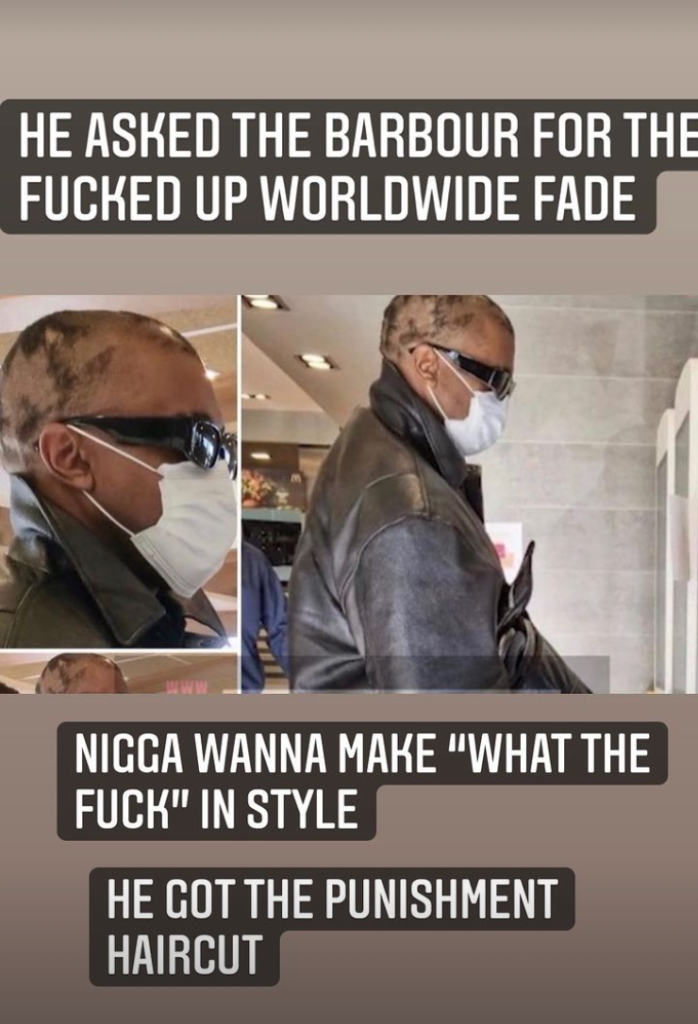 He then shared a meme showing Stevie Wonder giving West a haircut, which is funny because STEVIE WONDER IS BLIND! In case you forgot.
Honestly though, I'm not sure Chris Brown can talk too much sh*t. After all, he at one point went out with this hair…
Honestly, if I had to pick, I'd rather have Kanye's hair. At least some people might have sympathy for me if I rocked Kanye's hair, thinking I had some medical condition or something. If I were rocking Brown's hair, they'd just think I was some douchebag who wanted to be ~different~ but ended up looking like a snowcone.
What do you think of Kanye's new hairstyle? Do you think it'll catch on? Will people be asking their barbers for the Kanye? And what would you do if your kid came home with this hairstyle?
---