TikToker Shares Spooky Clip Showing What Appears To Be A Ghost Taking Off Her Dog's Collar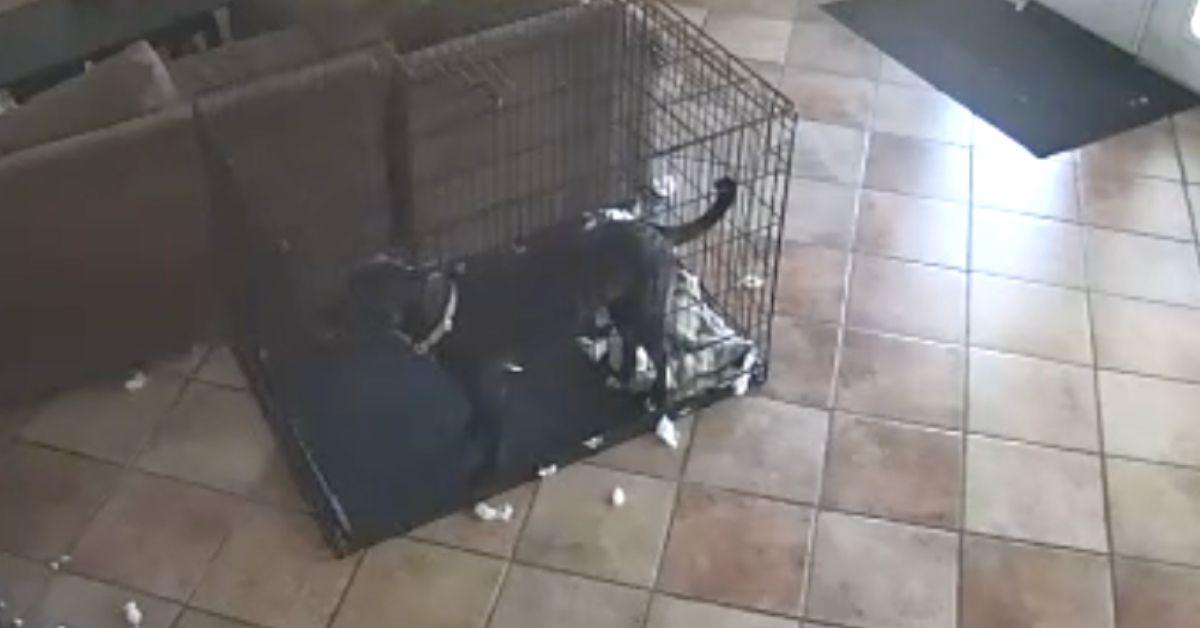 Do you believe in ghosts? You've probably been asked that question before. Most people are split when it comes to the question, but maybe this TikTok clip will help you make up your mind?
The video, which has been viewed millions of times on TikTok, is from a user named shannyfantg. In the clip, you can see/hear two dogs barking inside their respective crates.
It's not clear what they're barking at, but at around the 22-second mark, they both stop barking and stand really still, as if they're listening for something.
Then, just before the clip ends, the black dog's collar suddenly unlatches itself — sending the pup scurrying into the corner of the cage in fear.
Check it out below:
Pretty bizarre, right? I don't believe this video is edited. There doesn't appear to be any obvious cuts.
But that doesn't mean a ghost did it. Maybe the collar wasn't on properly and that's when it decided to pop off? Or maybe a ghost did it. Who knows.
One thing I always ask when it comes to alien/ghosts videos is why would they do this? Why would a ghost just randomly take off a dog's collar? If it can physically touch things, why wouldn't it just steal the damn dog? Also, why is the ghost just chilling in this boring ass house? Why isn't it sneaking into some sporting event or concert?
I don't know. I don't have all the answers, but this video is interesting. I'll admit that.
What do you think? Ghost or no ghost?
---