Wait, What? Travis Barker And Kourtney Kardashian Are Going To Have A Baby Together?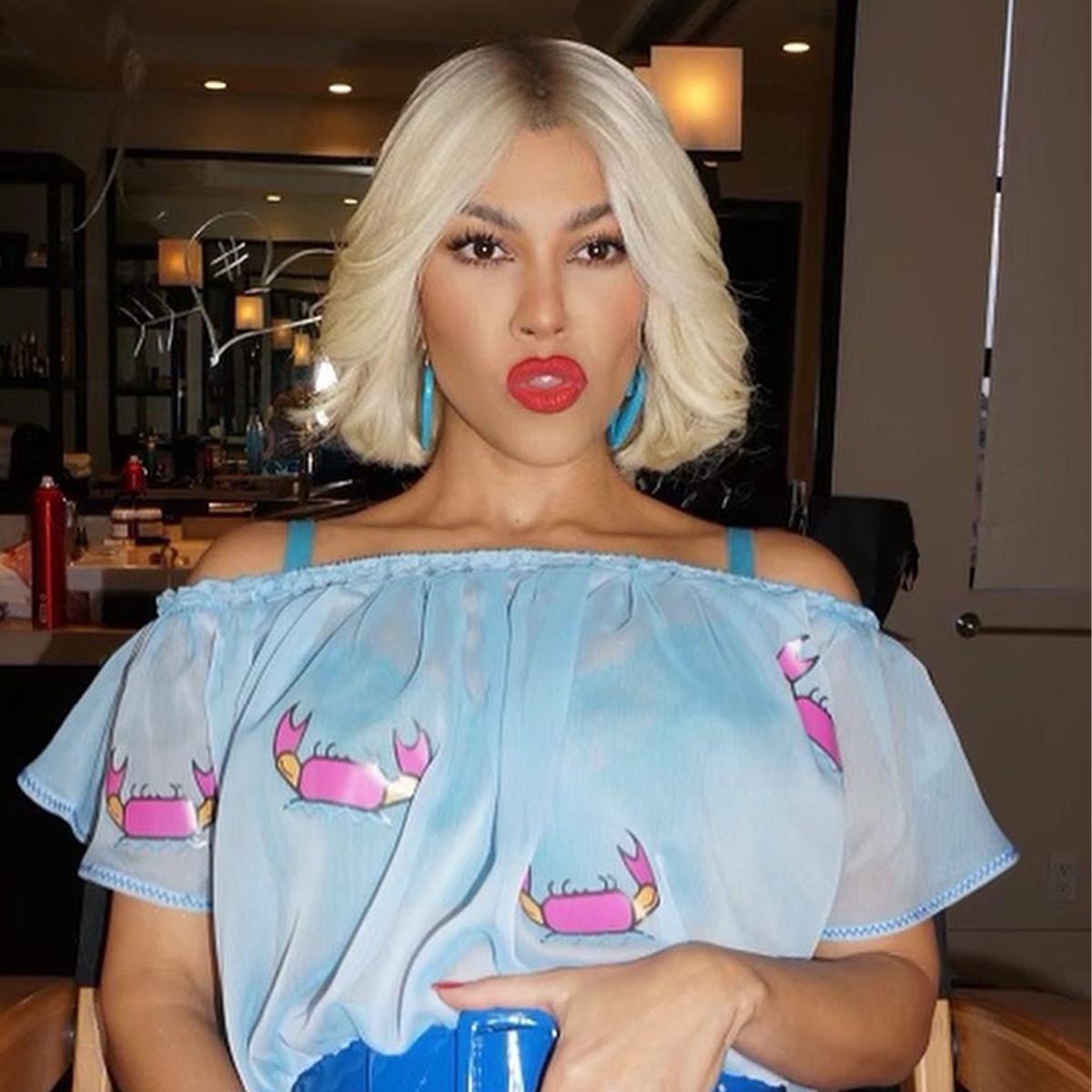 At 42-years-old, Kourtney Kardashian wants another child… this according to sources who talked to E! News recently.
You see, the rumors first spread when Travis Barker commented on Kourtney's Halloween post on Instagram. She shared a photo of her costume, which was Patricia Arquette's character, Alabama Whitman, from True Romance.
In the comments, Barker wrote, "Our sons named would be Elvis," which had people raising some eyebrows. Their son? Are they really trying to have a kid? Well, Travis' comment was actually a reference to a scene in the film when the ghost of Elvis visits Christian Slater's character.
But still, according to sources, there was some truth behind the lighthearted comment.
They're hoping to be expecting by next year. They would love nothing more than to have a baby together. Kourtney has always wanted another baby and never felt like she was done. Now that she's with Travis, she wants it even more.
Yikes. For those who don't remember, Kourtney already has three kids with her ex Scott Disick. As for Barker, he has two kids with his ex Shanna Moakler.
So apparently, five isn't enough for them. As we mentioned above, Kourtney is 42-years-old, which is pretty old to be having a baby. I believe doctors say any pregnancy over 40 is high risk, but Kourtney has millions of dollars, so who knows what magic they can work.
But still, the statistics show it's a little risky…
In women 40 years or over, the risk of pregnancy complications, such as high blood pressure, preeclampsia, and gestational diabetes, increases.

The rate of birth abnormalities or genetic conditions in the baby also increases. At a maternal age of 40, the chance of having a child with Down syndrome is about 1 in 100, and by 45, it rises to 1 in 30.
So yeah, if they want to do this, better do it quickly!
---