Rapper Young Dolph Shot And Killed While Buying Cookies In Memphis
Adolph Robert Thornton Jr, better known by his stage name Young Dolph, was shot and killed in the early afternoon on Wednesday in Memphis.
According to police, the 36-year-old rapper was buying cookies at Makeda's Butter Cookies when a gunman drove up and shot through the window of the store.
TMZ obtained surveillance stills from the shooting, and the images show two men, with almost their entire bodies covered, holding a pistol and a Draco AK-47 pistol.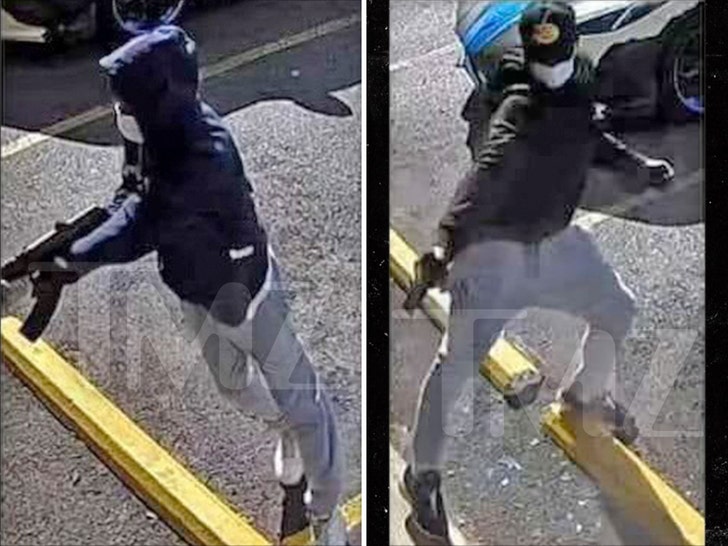 According to an employee inside the shop, the men sped away in what is believed to be a lighter colored Mercedes.
About an hour after Dolph's murder, more patrol cars and officers with weapons out stood guard outside Prive, a nearby restaurant owned by Yo Gotti. While Gotti has yet to be tied to the murder in any way, he and Dolph have beef that stems back several years.
It seems like the police were there to offer protection for employees inside the restaurant because they feared someone might blame Yo Gotti for the killing. The police have not made any connection to Gotti as of yet.
Dolph, who has 4.4m followers on Instagram, released his debut studio album King of Memphis in 2016. The album peaked at number 49 on the Billboard 200 chart. Young Dolph followed up with his album Rich Slave, featuring the single RNB with Megan Thee Stallion, in August 2020.
Dolph was one of the more talented indie rappers out there and he was quickly becoming more mainstream. It's sad to see his life end in such a senseless way.
According to Dolph's attorney, the rapper was supposed to attend a charity turkey giveaway later in the day on Wednesday.
No one has been arrested yet, but obviously police are investigating. Typically when it comes to shootings like this, they're able to locate the killers. They don't often plan these things well.
Sad stuff. The Mayor of Memphis, Jim Strickland, tweeted out the following…
The tragic shooting death of rap artist Young Dolph serves as another reminder of the pain that violent crime brings with it. My thoughts and prayers are with his family and friends.
---