50 Cent Has Finally Done It, He Started A Beef With Madonna!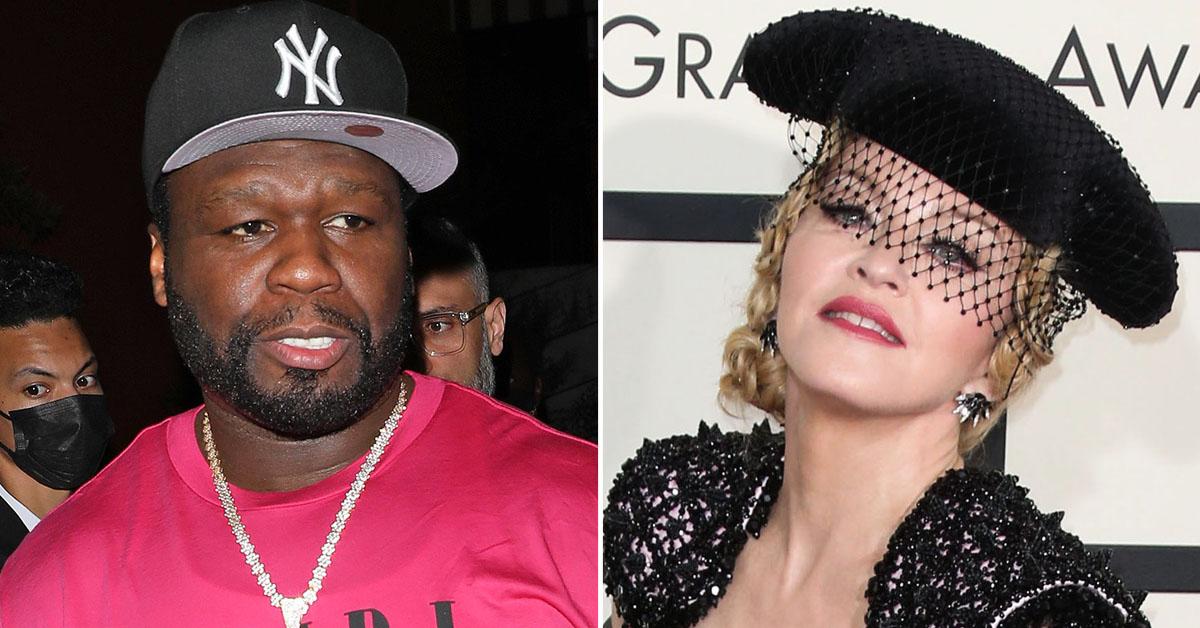 At this point, 50 Cent has probably trolled just about every celebrity out there. It doesn't matter how big or small they are, if he spots an opportunity to troll, he's going to take it.
Some people hate it, and others love it. He has built over 27 million followers on Instagram, so he's got a lot of supporters. It's not like they're following him for his music, considering he hasn't released a new album since 2014. He's a full-time troll now. Ain't got time for no rapping.
And just recently, he went after Madonna of all people. He went on his Instagram account to share a photo of the 63-year-old queen of pop in racy lingerie.
He captioned the photo:
yo this is the funniest s—t LOL. That's Madonna under the bed trying to do like a virgin at 63. She shot out, if she don't get her old a—up.
These are the photos he's referencing…
Personally, I think she looks pretty good, and not even just for her age. Obviously the photos are heavily edited, but still, what's wrong with this? Just because someone hits 60, they're not allowed to celebrate their body? THEY'RE NOT ALLOWED TO FEEL SEXY?
Anyway, 50's words got back to Madonna, and she responded on her Insta Stories. She posted a photo (from 2003) of 50 Cent hugging her.
She then added:
Here is 50 Cent pretending to be my friend. Now you have decided to talk smack about me. I guess your new career is getting attention by trying to humiliate others on social media. The least elevated choice you could make as an artist and an adult. You'r [sic] just jealous you won't look as good as me or have as much fun when you are my age.
Not a bad response, honestly. But of course, once you feed the troll, the troll only grows stronger.
50 replied to Madonna, and surprisingly, he was somewhat respectful…
? I must have hurt Madonna feelings,she went and dug up a old MTV photo from 03??‍♂️ok Im sorry i did not intend to hurt your feelings.I don't benefit from this in anyway i said what i thought when i saw the picture because of where i had seen it before i hope you accept my apology pic.twitter.com/Kd0EdT5R95

— 50cent (@50cent) December 3, 2021
Could have been worse for Madonna here. She went up against a professional troll and he let her off rather easily.
Everyone is a winner here.
---