Lawd! Someone Help This Man! Tristan Thompson Expecting Third Child, Woman Sues For Support!
At this point, it's getting a little embarrassing for Tristan Thompson. The dude has cheated on Khloe Kardashian a number of times. Like, we don't think he's been faithful for longer than a week.
Khloe has taken him back multiple times, but after this past year, hopefully she's done for good.
According to a new paternity suit coming out of Houston, a personal trainer named Maralee Nichols claims she is pregnant with Thompson's baby. She's expected to give birth to the baby boy today, December 3rd, and she's already suing Thompson for child support.
And it doesn't look like this is some crazy lady either. Thompson has acknowledged he had sex with this woman. He claims they had sex multiple times in one night while he was celebrating his 30th birthday back in March. Nichols says they actually had a fling going on for five months.
Either way you slice it, Thompson cheated on Khloe once again. Khloe and Thompson were together back in March.
Hell, the 37-year-old reality star even wrote this sweet message to Thompson… little did she know he was going on his third round at the Holiday Inn with Nichols.
That's a big yikes from me.
Anyway, if this baby does turn out to be his, it'll be his third child. He has one kid with Khloe and another kid with his model ex-girlfriend, Jordan Craig. If he keeps this up, he'll be catching up with Nick Cannon in no time.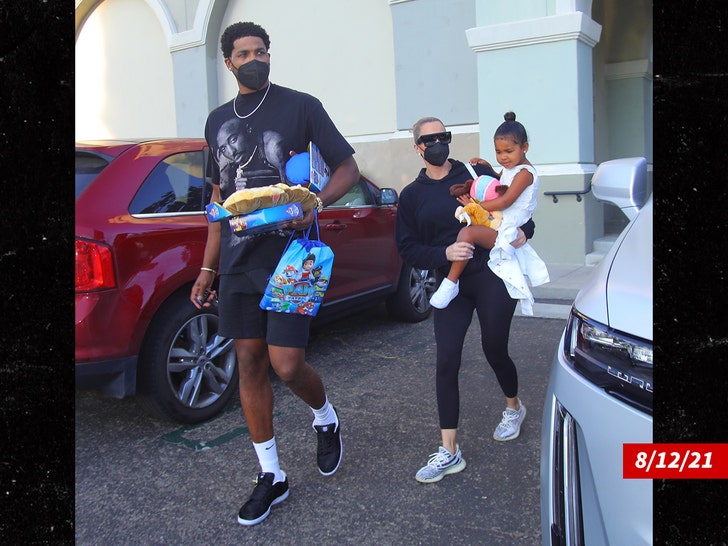 For what it's worth, Khloe and Tristan officially "split" back in May of this year. Sources say they are not currently together romantically, but they continue to remain close friends while coparenting their daughter True.
I swear, if Khloe takes him back again… NO! JUST SAY NO, KHLOE! I honestly think if she does, her family needs to stage an intervention. She's addicted to getting her heart broken. Put her a** on My Strange Addiction.
---