Dwayne Johnson Calls Out Vin Diesel For Being A Social Media Hoe And Using Manipulation Tactics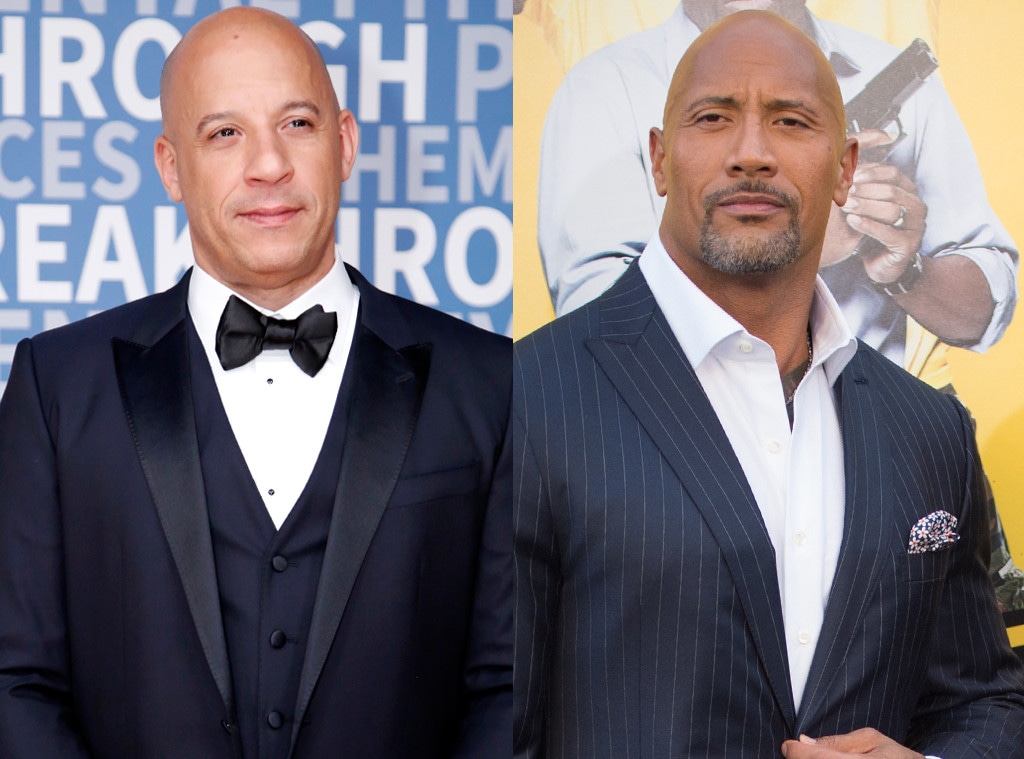 Dwayne Johnson is one of the coolest dudes in Hollywood. There's video after video of him interacting with fans and being just the nicest guy in the room. And he doesn't have to be. He's the biggest movie star in the world. He could be a complete d**k if he wanted.
But instead, he's known by all as a pretty solid dude. That being said, this is The Rock we're talking about here, and if you're talking smack about him, he'll give you sh*t right back.
Vin Diesel has been a thorn in Johnson's side ever since The Rock joined The Fast & Furious franchise. It's public knowledge that they don't get along. There have been public beefs between them. They've both said some things they probably regret.
But last month, Diesel made a public plea to Johnson, begging him to return to the franchise one last time for Fast 10.
My little brother Dwayne… the time has come. The world awaits the finale of Fast 10. As you know, my children refer to you as Uncle Dwayne in my house. There is not a holiday that goes by that they and you don't send well wishes… but the time has come. Legacy awaits.
He then brought the late Paul Walker into this, claiming he promised him there would be 10 installments. He calls Paul by his 'Pablo' nickname.
I told you years ago that I was going to fulfill my promise to Pablo. I swore that we would reach and manifest the best Fast in the finale that is 10. I say this out of love… but you must show up, do not leave the franchise idle you have a very important role to play. Hobbs can't be played by no other. I hope that you rise to the occasion and fulfill your destiny.
That's a yikes from me, dawg. Dude is obviously trying to guilt trip Johnson into coming back one last time, and even worse, he's doing it in public. He's trying to put the pressure on Johnson. Make him seem like the bad guy.
The Rock didn't publicly respond to the plea, at least not right away. In a new interview with CNN on Wednesday, the 49-year-old star addressed the bizarre plea from Diesel.
This past June, when Vin and I actually connected not over social media, I told him directly—and privately—that I would not be returning to the franchise. I was firm yet cordial with my words and said that I would always be supportive of the cast and always root for the franchise to be successful, but that there was no chance I would return.

His post is an example of his manipulation. I didn't like that he brought up his children in the post, as well as Paul Walker's death. Leave them out of it.
Hard to argue with this assessment.
Diesel is a weird cat who comes across as desperate and chaotic at times. Johnson is very much the opposite. He's confident, but not cocky, and he has his sh*t together. The unpredictability of Diesel is probably very concerning to The Rock.
---