Kanye West Trying To Move On? Parties With Instagram Model Yasmine Lopez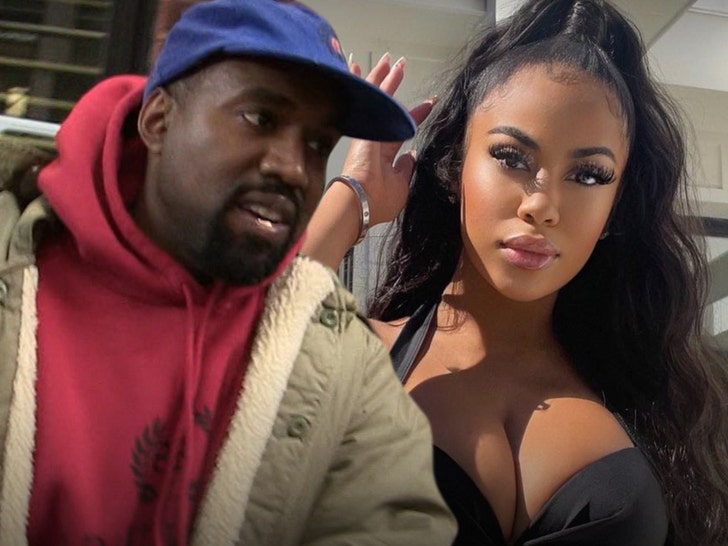 Kanye West loves himself the most, but he loves models a close second. Most of his recent love interests have been models. It's most likely a status thing for him. He believes models are top of the class.
Anyway, you'll remember the first person he was linked to romantically following his split from Kim Kardashian was Russian model Irina Shayk. Their romance was short-lived though, most likely because Kanye is still in love with Kim. He has expressed multiple times that he wants her back.
Earlier this month, Kanye begged for Kim to run back to him at his huge benefit concert with Drake. Kim was in attendance, but she has expressed zero interest in getting back with Kanye. She has a new thing going on with Pete Davidson.
And it looks like Kanye is finally getting the message? Maybe? On Tuesday night, the 44-year-old rapper was seen partying with model Yasmine Lopez.
Seen in a new video that made the rounds on social media, the Donda rapper was spotted with the Instagram model during J Mulan's birthday party at James Harden's Thirteen restaurant in Houston.
Kanye and Justin LaBoy pulled up to James Harden's Thirteen restaurant in Houston for J Mulan's birthday tonight. pic.twitter.com/S8jCGpgEZZ

— Jenn (@_xmarissabee) December 29, 2021
Insiders say they definitely seemed to be comfortable with each other, but no one is calling it a date. They arrived with their own groups and reportedly left separately as well.
A source told TMZ they are not dating, but of course, sources can't always be trusted.
Although, I can't really see Kanye dating anyone right now. I can see him sleeping around, but dating? Nah. The dude is still in love with Kim. I think he still believes Kim will take him back as well. He probably won't move on until he realizes Kim is done for good.
---