Andy Cohen Admits He Regrets Dissing Ryan Seacrest During Wild New Year's Eve Broadcast
Last weekend, Andy Cohen and Anderson Cooper put on a show during their now annual New Year's Eve celebration on CNN.
Cohen was clearly wasted during the the majority of the broadcast, and he's one of those drunks who has no filter. The dude went on some major rants during the night. At one point, he slammed New York City Mayor Bill de Blasio. I mean, he slammed him hard.
He also went after Mark Zuckerberg, and then oddly enough, Ryan Seacrest. During the broadcast, Cohen brought up the fact that Journey was performing behind them for ABC's Dick Clark's New Year's Rockin' Eve special, which Seacrest hosts.
He yelled at the camera…
Ryan Seacrest's group of losers that are performing behind us. I mean, with all due [respect], if you've been watching ABC tonight, you've seen nothing. I'm sorry.
Damn. The comment seemed a little uncalled for. Even Cohen himself agrees. On the Jan. 3rd episode of his SiriusXM show, Cohen said he felt bad about his comment, and even texted Ryan the next day.
The only thing that I regret saying, the only thing is that I slammed the ABC broadcast and I really like Ryan Seacrest and he's a great guy. And I really regret saying that, and I was just stupid and drunk and feeling it.
But he added that he will not be "shamed" for having fun. He also added that CNN wants him to be a bit unhinged, "That's why they bring me there," he told his listeners.
As for Ryan? He hasn't directly addressed the diss, but he did jump on his Instagram Stories to share a screenshot of an article, detailing ABC's "dominant" ratings on New Year's Eve.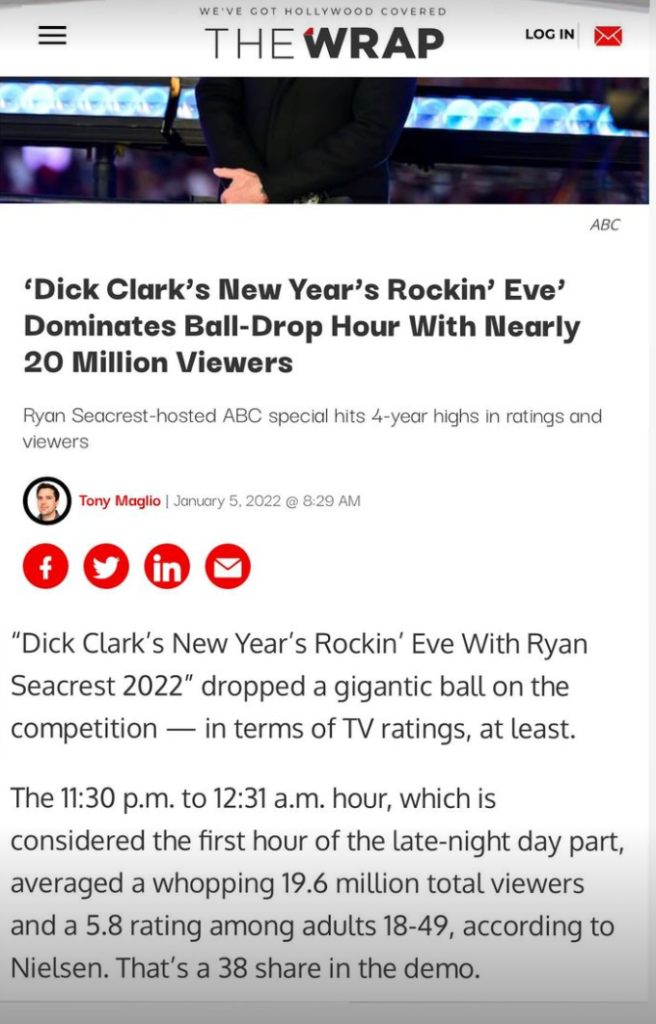 ---