Fans Claim Ayesha Curry And Steph Are In Open Marriage, But Ayesha Says Not So Fast!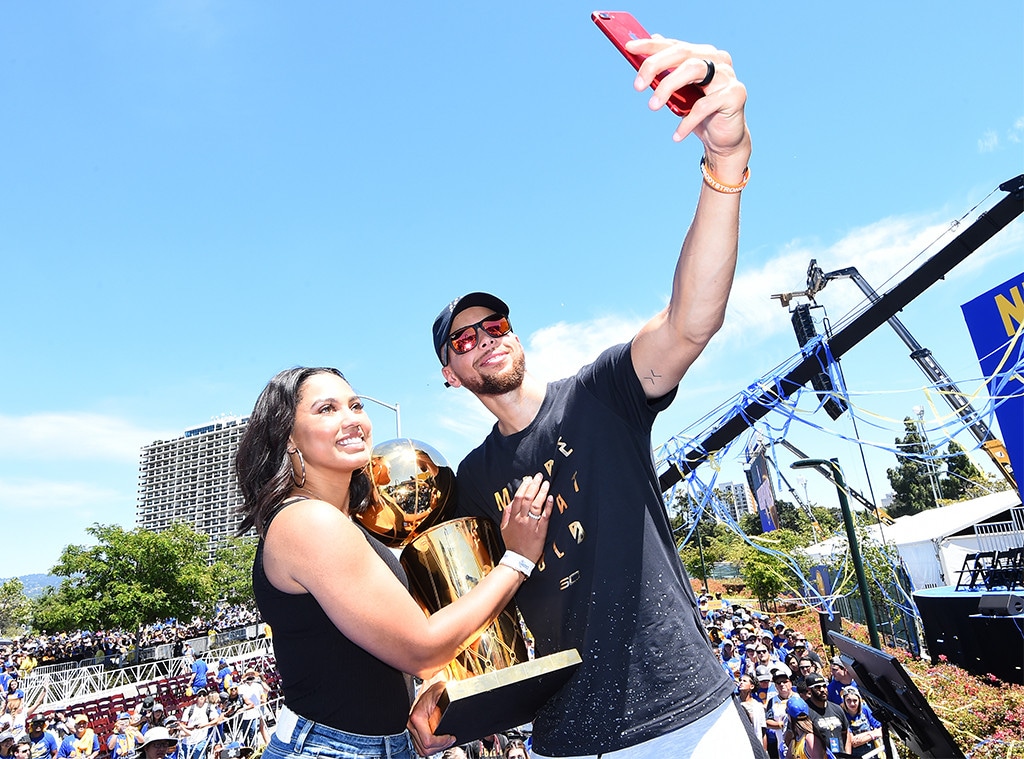 If it feels like Ayesha Curry's full-time job is defending her marriage to Steph Curry, well, that's because it is. She is constantly letting the trolls get the best of her. She's even admitted that she's jealous of the attention Steph gets from women on the road.
You get the impression she needs constant validation from Steph, which is probably why they renewed their vows last year.
On January 10, Ayesha went on her Instagram account to post a photo from Steph's GQ cover shoot. She commented, "Good gracious God almighty @stephencurry30"
But some fans responded with reports that she and Steph have an open relationship, "But yet you still want an open relationship smh," one fan wrote, adding, "If I were him you woulda been sent to the streets already." 
Of course, Ayesha couldn't let this slide. She responded directly to the fan.
Don't believe everything you read. Do you know how ridiculous that is? Don't disrespect my marriage like that. Please and thank you.

It's not exactly clear where this "open marriage" report came from, but it appears people believe Ayesha was the one who requested it. And if there's any truth to that rumor, it's likely because Ayesha was acting out of fear. She probably feared Steph would cheat on her, so she wanted to preemptively open their marriage, to protect herself from getting hurt. Although, we all know she'd be hurt either way.
In any event, Steph seems to be committed. As far as I know, there haven't been any legit cheating rumors following him around. The dude appears to be focused on basketball and his family, which is the way it should be.
Now if only Ayesha could pull herself away from these silly online battles with trolls.
---