Young Dolph's Alleged Killer Finally Tracked Down After Manhunt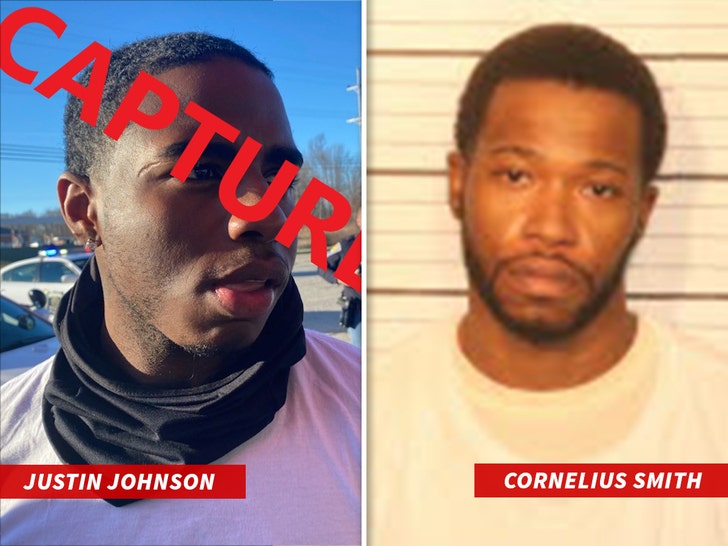 Young Dolph's friends and family can rest a little easier today after authorities revealed they have captured the two men responsible for his death.
Earlier this month, a man by the name of Justin Johnson was named as suspect in the murder of the rapper. There was a full on manhunt for Johnson for a little over a week before he was finally captured in Indiana at around 3pm on Tuesday, January 11.
When Johnson's arrest warrant was first made public, officials warned he had "ties to organized criminal gangs and should be considered armed and dangerous."
A second suspect, Cornelius Smith, was indicted by a grand jury on first-degree murder charges. The 32-year-old was arrested last month on an auto-theft warrant involving the vehicle that was used in the murder of Young Dolph.
Smith is currently being held in prison without bond.
As you all remember, Dolph was shot and killed back in November 2021 while visiting a cookie shop in Memphis. He was preparing to help feed those in need for Thanksgiving later that same day.
What's interesting is that the murder suspect, Johnson, was a Memphis-area rapper who goes by the name Straight Drop. He even shot a music video at the same home where cops retrieved what they believe was the getaway vehicle.
Sad, sad stuff. It's not exactly clear if Young Dolp and Johnson ever interacted with each other, but it certainly wouldn't be a shock.
Young Dolph, who is known for his work on the 2015 O.T. Genasis track 'Cut It,' is survived by his two children, Ari and Tre, and his partner, Mia Jaye.
---