Marilyn Manson Denies The Claim He "Essentially Raped" Evan Rachel Wood On Music Video Set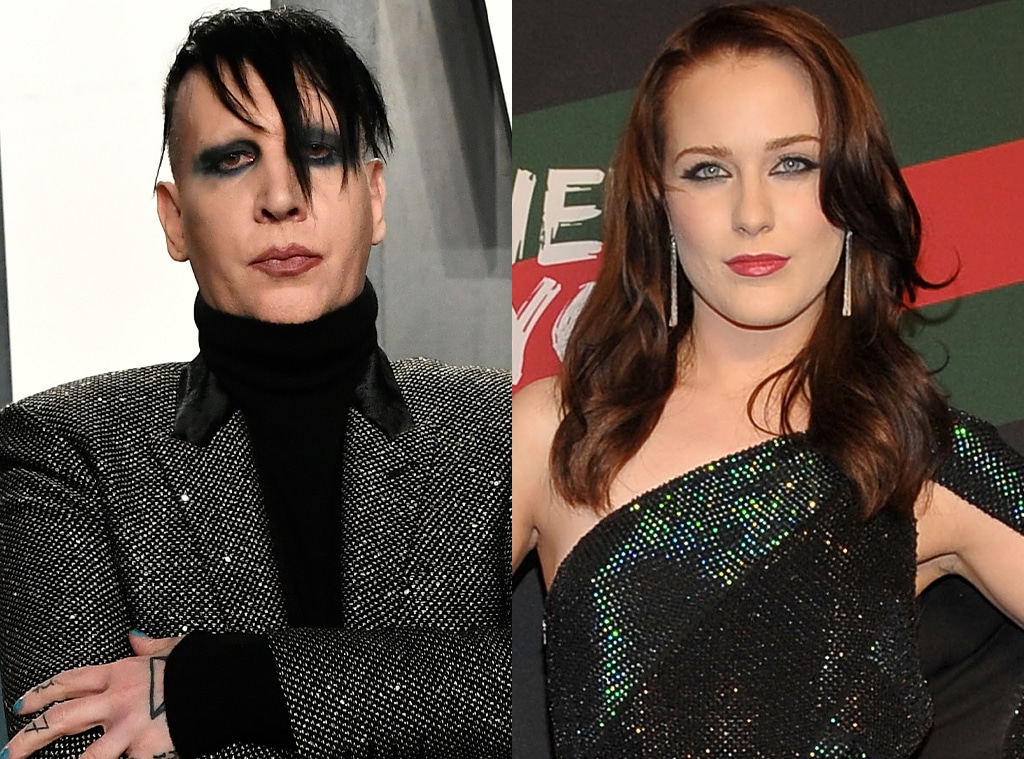 I'm not sure anyone has ever looked or read about Marilyn Manson and thought, "He seems like a good dude," but the latest allegations coming out about him are even more disturbing than we imagined.
You'll remember actress Evan Rachel Wood accused Manson of abusing her while they were in a relationship together. Well, now, one year later, she's revealing more and she claims he "essentially raped" her while they filmed a music video together back in 2007.
At the time, Wood was just 19-years-old and Manson was pushing 40. The incident happened on the set of "Heart-Shaped Glasses"
We're doing things that were not what was pitched to me. We had discussed a simulated sex scene, but once the cameras were rolling, he started penetrating me for real. I had never agreed to that. I'm a professional actress, I've been doing this my whole life; I've never been on a set that unprofessional in my life up until this day.

It was a really traumatizing experience filming the video. I didn't know how to advocate for myself or know how to say no because I had been conditioned and trained to never talk back, to just soldier through.
She added that she could tell the crew was extremely uncomfortable, but still, no one spoke up or came to her defense. This most recent allegation coming from the two-part documentary, Phoenix Rising, which premiered at the virtual Sundance Film Festival this past weekend.
Of course, Manson denies the allegations. Through his lawyer, he sent a statement to the media, claiming he "did not have sex with Evan on that set, and she knows that is the truth."
The lawyer also added:
Of all the false claims that Evan Rachel Wood has made about Brian Warner, her imaginative retelling of the making of the 'Heart-Shaped Glasses' music video 15 years ago is the most brazen and easiest to disprove, because there were multiple witnesses.

The simulated sex scene took several hours to shoot with multiple takes using different angles and several long breaks in between camera setups.
Last November, detectives from the Special Victims Bureau of the L.A. County Sheriff's Department searched Manson's home in Los Angeles, taking items including "media storage devices."
The release stated that the Special Victims Bureau is investigating allegations of domestic violence and sexual assault, which allegedly occurred between 2009 and 2011 in the West Hollywood area of L.A.
So far, no more updates have been released.
---