Kanye West Claims He Rescued A Second Kim Kardashian Sex Tape From Ray J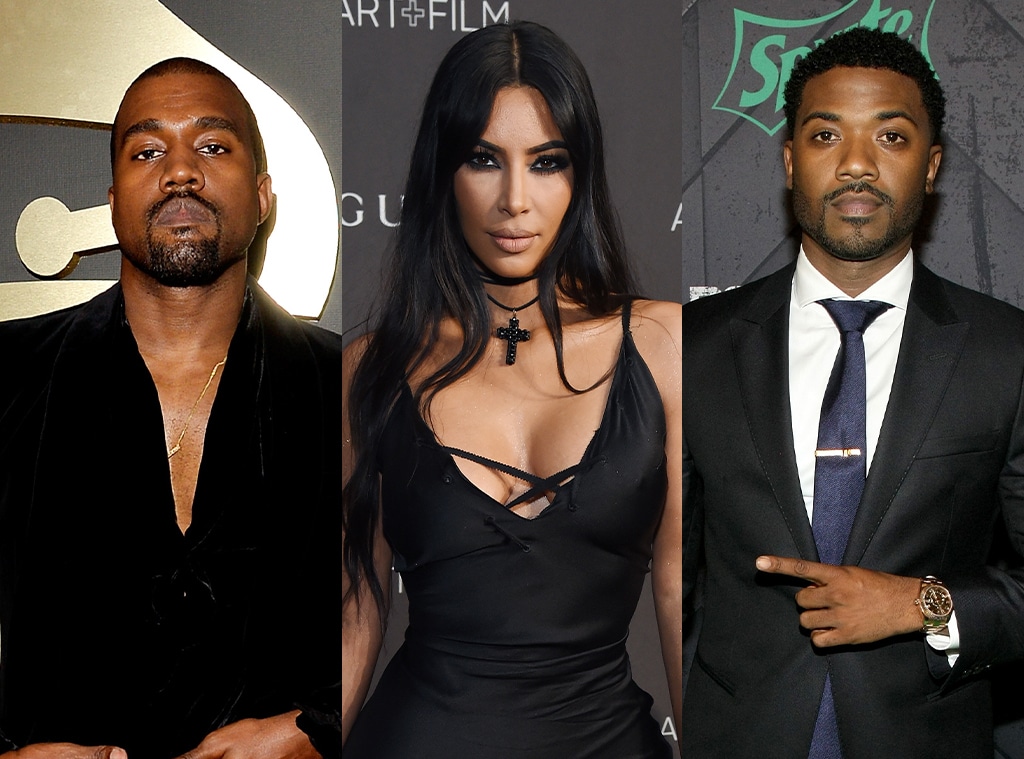 Now that Kim Kardashian has made it clear she no longer has any plans to reconcile with Kanye West, he has been running his mouth all over town.
He has given a series of interviews to Hollywood Unlocked in recent weeks, where he first talked about how Kim was supposedly keeping his kids away from him. He also claimed he couldn't go inside her house after picking up the kids from school because her new boo Pete Davidson was inside.
Of course, Kim's people denied the claims, but that hasn't stopped West from talking more.
In his latest interview, Kanye claims he feels betrayed by Kim after he did so much for her. Heck, he says he even rescued a second sex tape from Ray J in the middle of the night.
How you gonna bring me to SNL and kiss the dude you dating right in front of me?And everybody's like, 'Oh, that's, that's cool.' After I went [and] got the laptop from Ray J myself that night, right? I met this man at the airport. Then got on a red eye came back, delivered it to her at 8:00 a.m. in the morning and then I gave it to her and she cried when she saw it.
Kanye says she cried because the laptop represented how much she's been used throughout the years, "it represents how much people didn't love her," he told the site.
Damn. He's just tossing out all their dirty laundry on the street. For what it's worth, it appears his story is like 75% true. Kim's rep claims that while Kanye did get a laptop for her, there was no second sex tape on it.
After review, there was nothing sexual unseen, only footage on the plane on the way to Mexico and footage at a club and restaurant on the same trip. Kim remains firm in her belief that there is no new second tape that exists. After 20 years, she truly wishes to move on from this chapter with focus instead on the positive things she continues to do as a mother, entrepreneur and advocate for justice reform.
You know, it's kinda interesting that Kanye is bringing this up, and even adding the whole "it represents how much people didn't love her" line. This might sound a little excessive, but I feel like this is low key mental abuse.
He's bringing up one of the more traumatizing experiences of her life (whether she profited from it or not doesn't matter) and then makes it clear, "No one loved you. I loved you. No one cared about you before me!"
That's suspicious language. I wouldn't doubt if Kanye has used similar language during fights, something like, "Before me, you was trash," type sh*t.
BUT HEY, MAYBE I'M READING TOO MUCH INTO THIS!
---