Pete Davidson Plays It Cool, Sends Flowers To Khloe Kardashian On Valentine's Day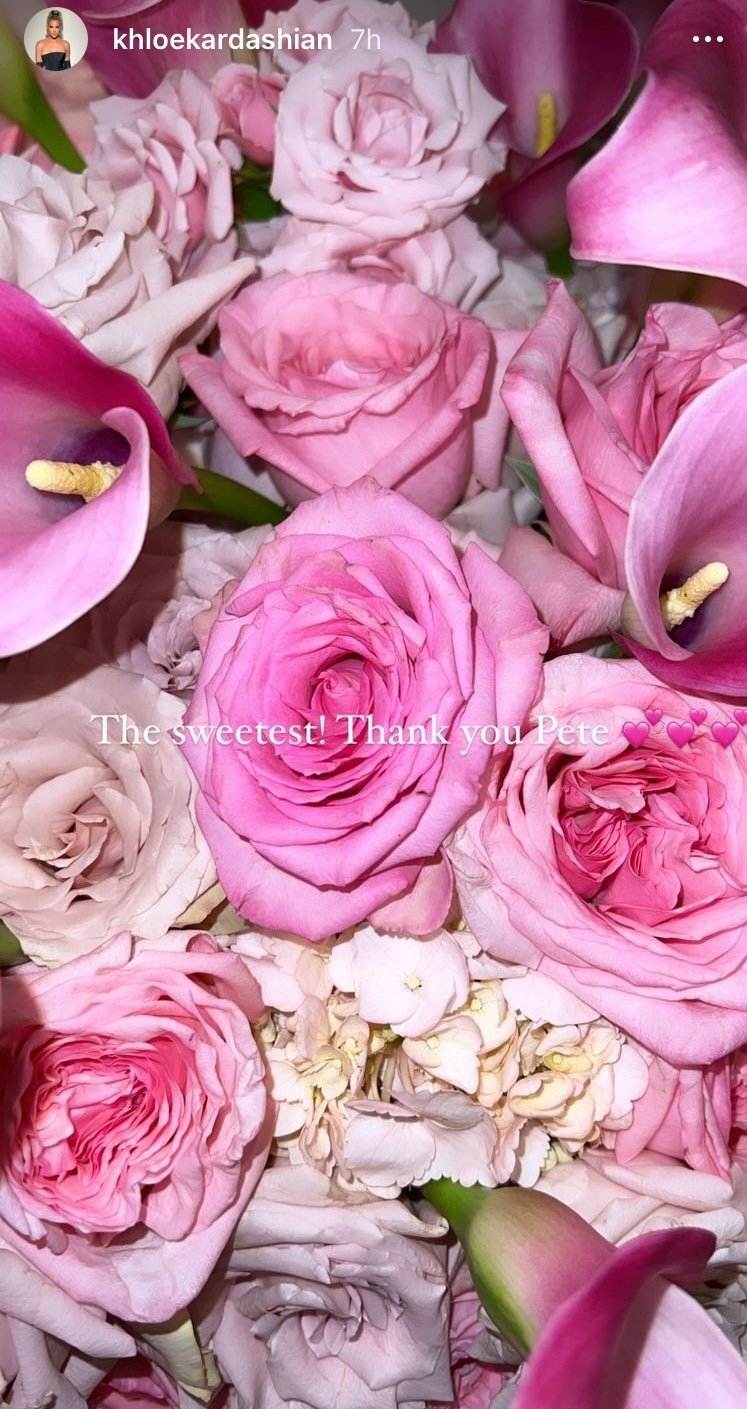 We all know Khloe Kardashian had a rough year. She was cheated on by Tristan Thompson for the 250th time. And this time, his sexual escapades produced another child with a woman who was not Khloe. Reports even claim Thompson tried to pay the woman off, so the news wouldn't come out.
In any event, Khloe and Tristan are done for now, at least romantically, which means Khloe was alone this Valentine's Day.
But thanks to her friends and family, she felt the love. A number of people sent her flowers and gifts, including Kris Jenner, Kylie Jenner and Kourtney Kardashian.
You know who else sent her flowers? Pete Freakin' Davidson.
In a Feb. 14 Instagram Story post, Khloe shared a picture of a pink floral bouquet arrangement that included calla lilies, roses and hydrangeas, writing, 'The sweetest! Thank you Pete!'
Damn. Dude is making moves inside this family. Even small gestures like that have to piss Kanye off, because it just shows that Pete and Kim are getting more serious.
We told you yesterday about Kanye's recent Instagram shaming of Pete and Kim. In his rants, he also begged for his family back.
But how does Kim feel about this? Well, insiders told E! News she's trying her best to ignore the noise…
Kim is trying to ignore Kanye's social media posts and pleas to get back together. She is really happy right now and is having a lot of fun. She likes where she is at in life and is loving this new chapter. As long as the kids are safe and taken care of, that's all that matters to her.
As for Pete? Sources say he doesn't spend a lot of time on social media (he doesn't have any personal accounts) so he misses out on the drama.
He doesn't want to get involved or be in the middle of Kim and Kanye. He supports Kim with whatever she needs and they try not to focus on it.
You know all this pisses Kanye off more. He desperately wants Pete to be this terrible dude, so every time Pete takes the high road, Kanye gets even more pissed.
---