Kanye West Follows Pete Davidson's New Instagram Account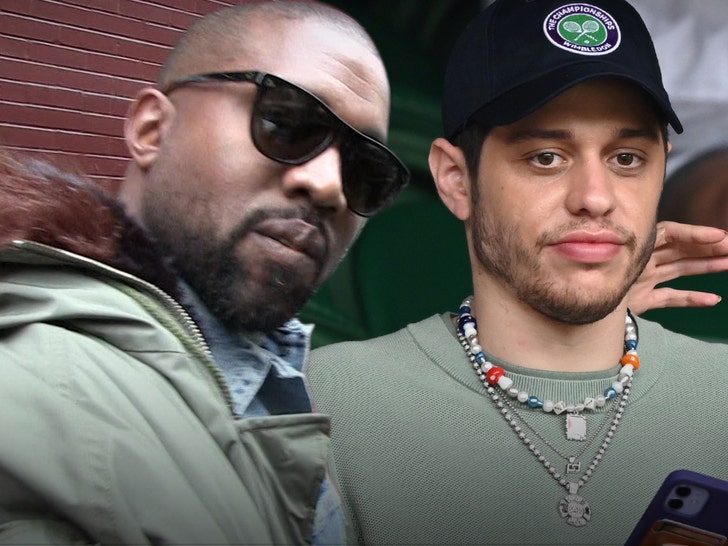 Uh-oh. Unless you've been living under a rock the past week, you know all about Kanye West's troubling posts on Instagram. He went off the deep end on Super Bowl Sunday, threatening Kim Kardashian's boyfriend, Pete Davidson.
He also said Pete would NEVER see his children, and encouraged people to yell at Pete if they see him on the street. He's also threatened to beat his a** in two different songs now.
In addition to all that, West has continued to give off the potentially dangerous mindset of, "If I can't have Kim, no one can."
And it looks like the drama will only continue, because Davidson just signed up for a brand new Instagram account. The 28-year-old actor/comedian deleted all social media a few years back, saying the internet was an evil place that contributed to his mental anguish.
Now though, he has returned, and one of his first followers? Kanye West. The 44-year-old billionaire posted a screenshot, showing that he followed Pete's account. He also added the ominous caption, "FOLLOWED"
Of course, he deleted the post a short time later.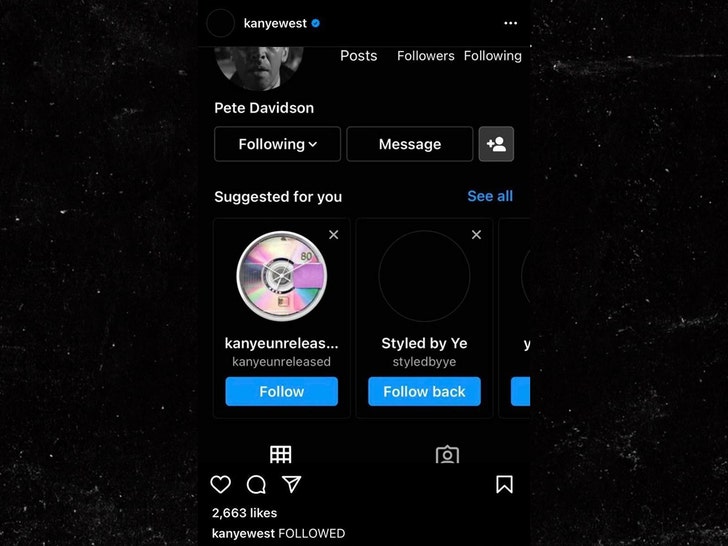 So far, Pete has not posted anything to his account, but he's already gathered over one million followers.
Oh, and he has not followed Kanye back. As of right now, he only follows Kim and actor Sebastian Stan.
We'll see what happens next…
---