Kourtney Kardashian And Travis Barker Get Called Out After Steamy Beach Make-Out Session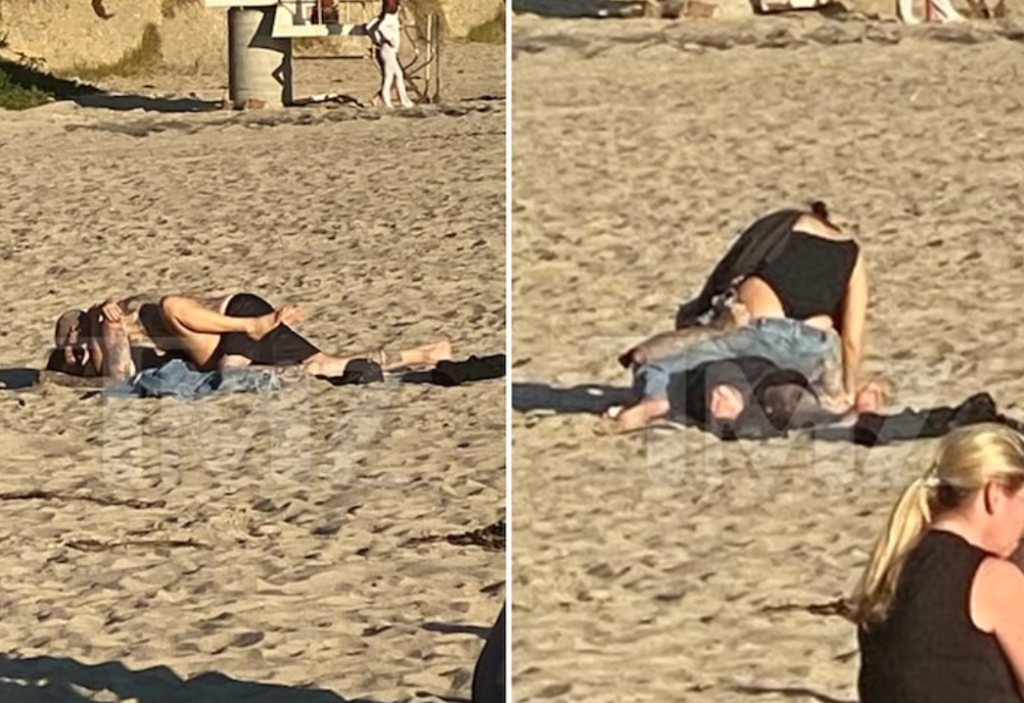 We all know how much Kourtney Kardashian and Travis Barker love showing off their public displays of affection. They have passionately kissed one another all over this fine country of ours.
And after taking a brief break in the name of celibacy, it looks like they are back on the saddle.
They were staying at the Montage Resort in Laguna Beach this past week, and they put on quite the show on the beach. You can see in the photo that Kourtney is mounting Travis while he pulls down her pants, revealing her bikini underneath.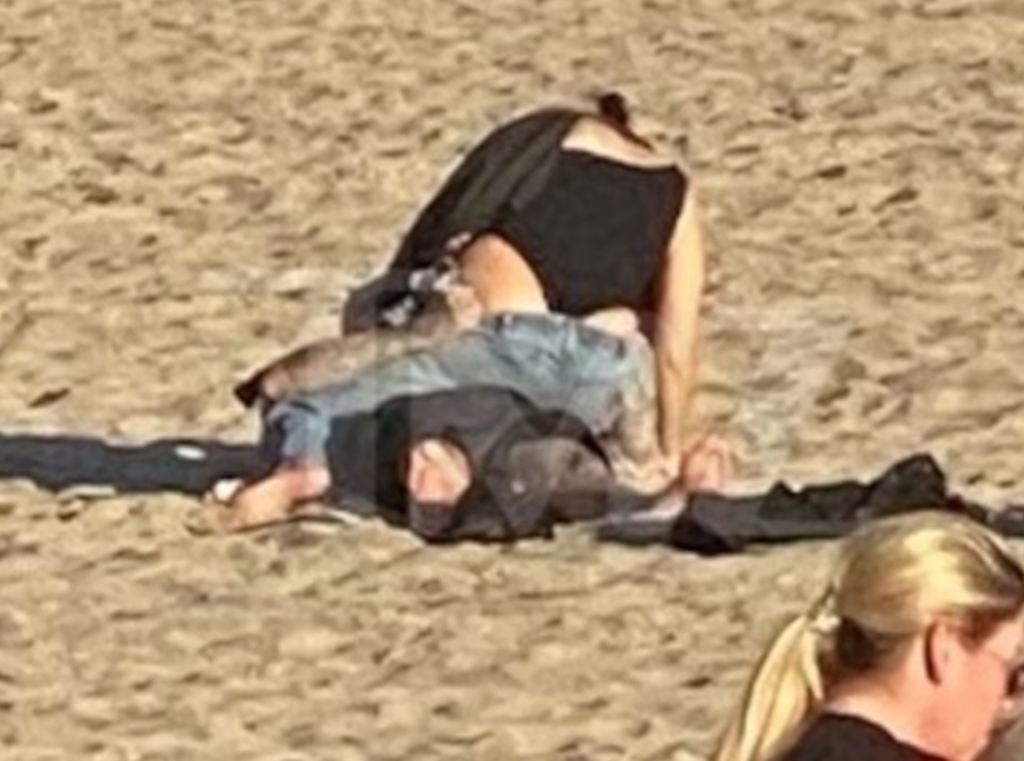 According to TMZ, one family nearby who had kids with them, walked up to Kourtney and Travis and presumably told them to get a room.
Honestly, I don't blame the parents. That's a bit much for a family beach. There are some beaches where that would be a-okay, but at some family-friendly resort in Laguna Beach? That's weird.
But hey, perhaps Travis and Kourtney were just very horny. Kourtney recently revealed that they went on an Ayurvedic cleanse, which focuses on drawing toxins from the body. You're not supposed to have sex while on the cleanse.
Oh my God, it was crazy.But it actually it made everything better. Like, if you can't have caffeine, when you have your first matcha, it's so good.
Yeah, looks like she was enjoying that first matcha all over the damn beach!
---