Issa Rae Says She's NOT Pregnant, Just Likes To Eat And Drink!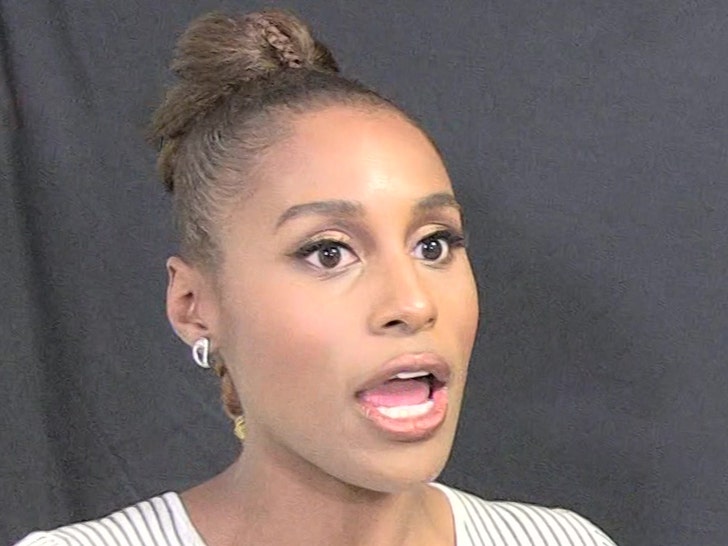 Last Friday, Issa Rae was in D.C. at the Kennedy Center, where she was hosting a festival for black creatives.
And during the event, Rae was having herself a good ol' time. You could tell she was in a celebratory mood, and what do people do when they celebrate? They eat and drink!
The 37-year-old actress/writer/producer had to defend herself against pregnancy rumors following this viral video, which shows Rae giving one of her friends a big hug.
People really focused in on her stomach in the clip, and because she looked a little bloated, people ran with the pregnancy rumors…
I love it @IssaRae x @YvonneOrji ❤️ (? by ME) #HOORAETakesKC pic.twitter.com/5Zi72PAJtT

— @Hazzard202 on IG (@TheShooterBae) March 25, 2022
Adding fuel to the pregnancy fire is the fact that Rae just married her longtime BF, Louis Diame, last year. So naturally, people connected the dots and thought, "She must be pregnant!"
But as usual, the internet was wrong. Rae addressed the rumors on her Twitter account on Wednesday, informing people that she simply likes to eat and drink.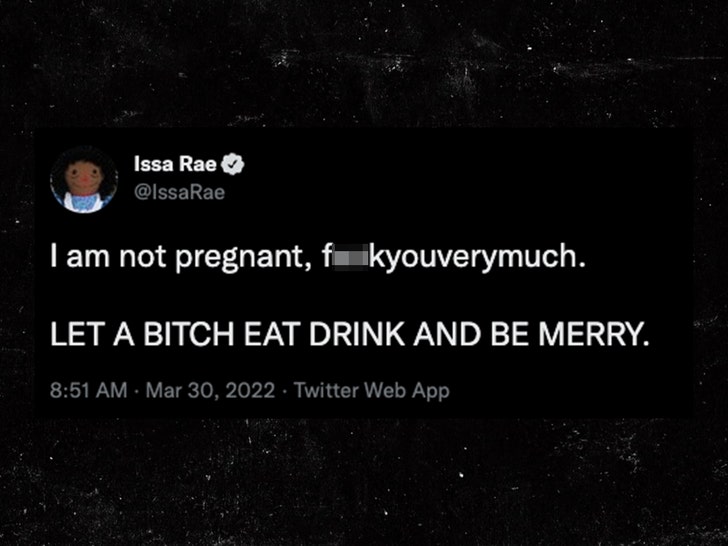 Words to live by right there. Let a bitch eat drink and be merry. In other words, mind your own damn business!
---