Country Music Star Eric Church Cancels Concert So He Can Watch March Madness, And His Fans Are Pissed!
Eric Church is a fairly big name in the country music world. He's also respected, credited by many for trying to keep old school country music alive in times when bro country/stadium country seem to be taking over.
But the 44-year-old musician may have just lost a good portion of his fans by canceling his scheduled concert on Saturday in San Antonio. He was set to rock a sold-out show at the AT&T Center, but earlier this week he revealed he was canceling the show.
And most of the time, when an artist cancels a show at the last moment, it's due to a family emergency or an illness, but in Church's case, he simply wanted to watch some basketball.
He's a HUGE North Carolina Tar Heels fan. He grew up in North Carolina and spends most of his free time in the state. For those who don't know, North Carolina is taking on Duke this weekend in one of the biggest Final Four matchups in NCAA history.
This Saturday, my family and I are going to stand together to cheer on the Tar Heels as the team has made it to the Final Four. As a lifelong Carolina basketball fan, I've watched Carolina and Duke battle over the year but to have them matchup in the Final Four for the first time in history of the NCAA Tournament is any sports enthusiast's dream.

This is also the most selfish thing I've ever asked the Choir to do: to give up your Saturday night plans with us so that I can have this moment with my family and sports community.
Yikes. When I first read this, I was prepared to give him props for being honest, but then I realized he had no choice. He couldn't have faked an illness or family emergency because people would surely see him and his family at the game on Saturday!
As you can imagine, some of his fans are pissed.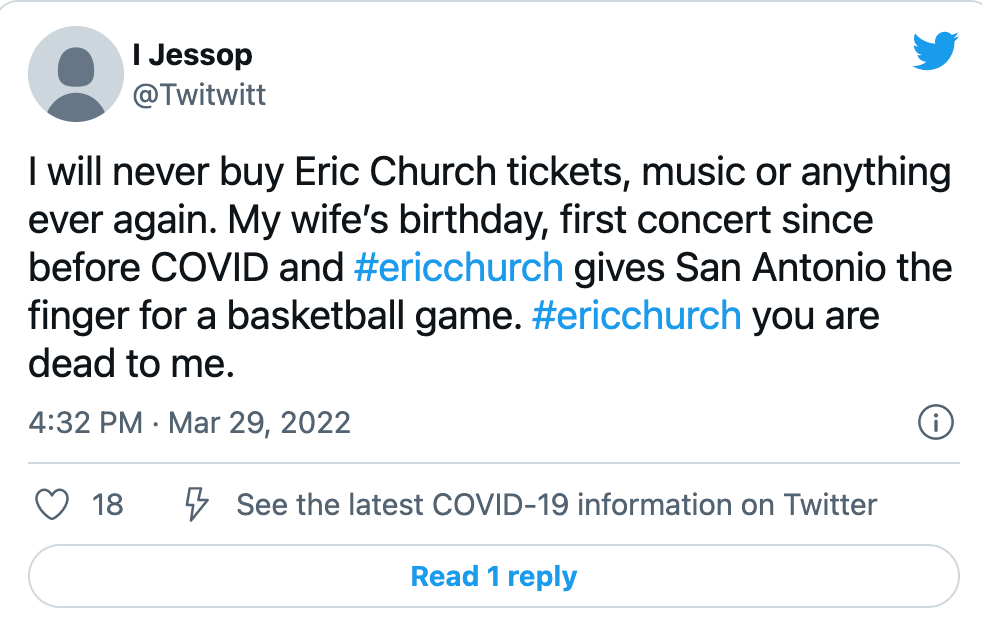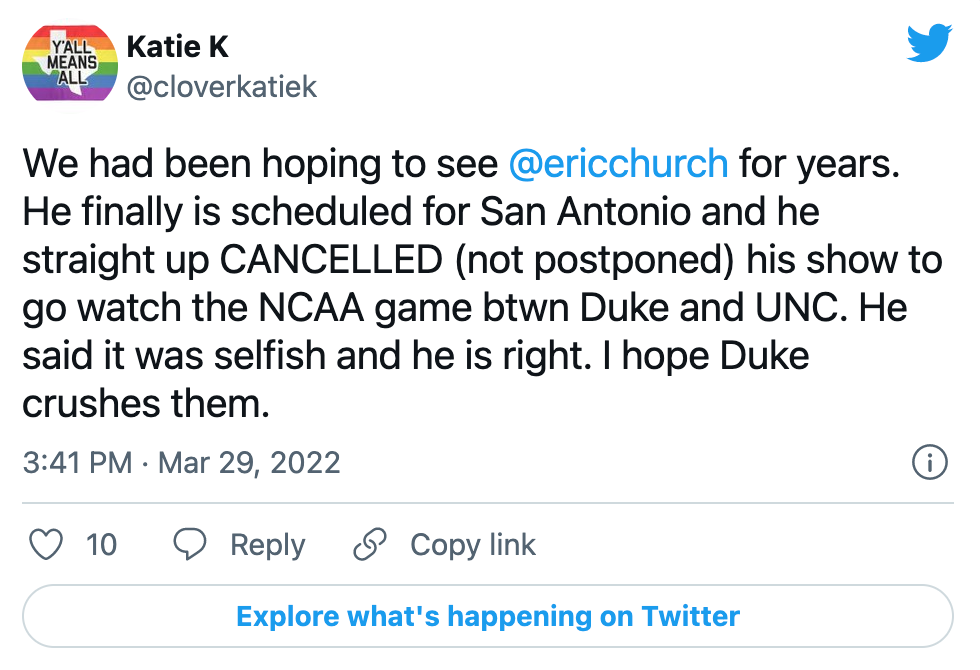 His fans (or perhaps former fans) have also been slamming him on Instagram as well, spamming his comments with criticism.
Honestly, I don't blame the fans. It's a f**king college basketball game. It ain't even the NBA. The dude didn't even go to UNC! He went to Appalachian State University!
But hey, the damage is done. I doubt Church cares that much. Dude is probably trying to pick his outfit for tomorrow.
---