Denzel Washington Reveals What He Thinks Happened To Will Smith At The Oscars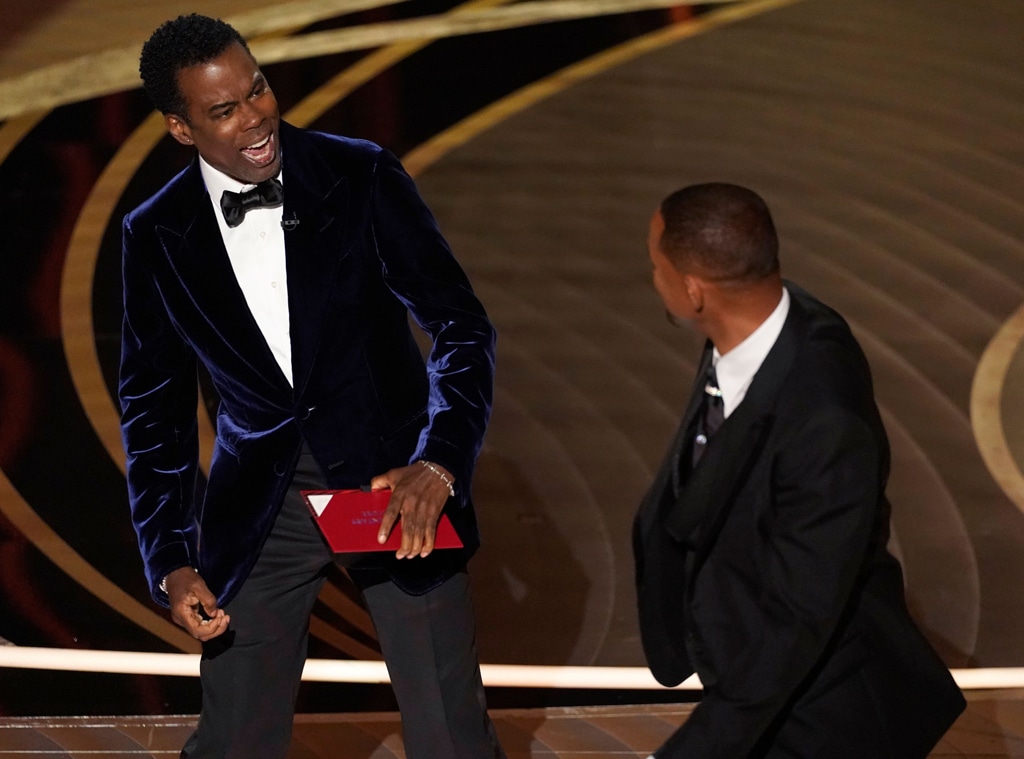 We know, we know. The Oscars slap is so last week, but Denzel Washington just talked about it for the first time, so we kinda have to talk about it again. After all, it was Denzel who gave Will Smith the quote, "At your highest moment, be careful, that's when the devil comes for you,"
You'll remember Smith credited Denzel during his speech, and everyone was amazed that Denzel just had that in his mental pocket to throw out there.
Well, the 67-year-old actor talked about that night with pastor T.D. Jakes in part of his International Leadership Summit in D.C.
Denzel blamed the entire incident on the devil…
There's a saying when the devil ignores you, then you know you're doing something wrong. The devil goes, 'Oh no leave him alone, he's my favorite.' Conversely, when the devil comes at you, maybe it's because he's trying to do something right. And for whatever reason, the devil got ahold of him that night.
Perhaps I'm spiritually dumb, but I don't 100% get what he's saying here. Is he saying Will Smith was trying to do good, so the devil came for him? Or is he saying the devil was trying to do something right?
Also, now that we know Will Smith is such an easy target for the devil, should we be more concerned? What other atrocities might the devil use Will for? A sequel to Wild Wild West?
Anyway, Denzel claims he didn't give any specific advice to Will immediately following the incident. He simply stood with him in prayer.
Fortunately there were people there, not just me but others. I don't wanna say what we talked about. But there but for the grace of God go any of us. Who are we to condemn? I don't know all the ins and outs of this situation, but I know the only solution was prayer. The way I saw it. The way I see it.
By the way, the pastor Denzel is rolling with, T.D. Jakes, has a net worth of over $20 million and lives inside a mansion in Texas worth nearly $2 million.
God is good, huh?
---