Louis C.K. Won A Grammy For Best Comedy Album, And Twitter Ain't Too Pleased!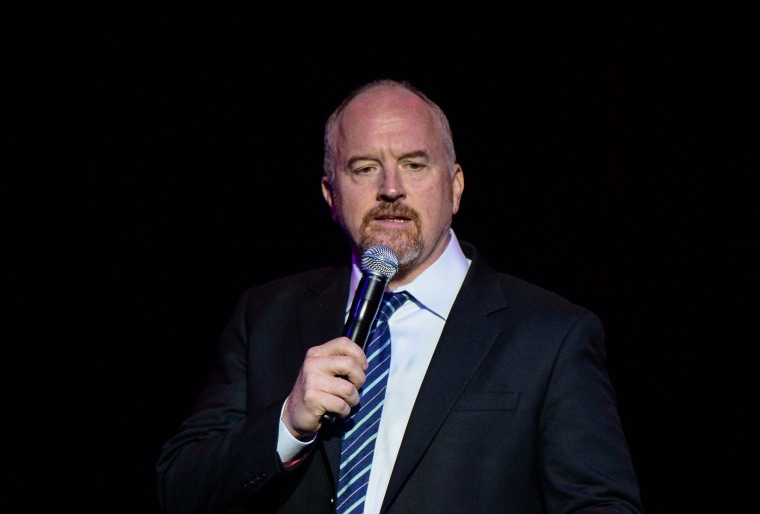 Remember Louis C.K.? At one point in time, he was probably the most popular/respected comedian, alongside Dave Chappelle.
But then 2017 happened. For those who don't remember, the comedian was accused by several women of sexual misconduct. He apparently had a fetish for making women watch him while he jerked off. In his defense, he did ask most of them if he could do it before he pulled out his penis.
However, he seemed to target rookie comedians, who likely felt as if they had no choice in the matter. How could they say no to Louis C.K. and potentially hurt their comedy career? It was a pretty f**ked up situation.
Following the allegations, the 54-year-old comedian took some time off and no one really heard from him for a year or two. He was basically quarantining before it became a thing.
However, here recently, he has made a comeback. He's been touring around the country, and he released a new comedy special titled, Sincerely Louis C.K. The special received mostly positive reviews from the critics who watched it. He released the special through his website for download and streaming for $7.99.
And now, the album has earned him a Grammy.
Louis C.K. beat out Lavell Crawford (The Comedy Vaccine), Chelsea Handler (Evolution), Lewis Black (Thanks for Risking Your Life), Nate Bargatze (The Greatest Average American) and Kevin Hart (Zero F—ks Given).
Looking at this objectively, I would have probably voted for Nate Bargatze. He's consistently hilarious without dragging in politics or controversial subjects, which I think is super difficult to do. He deserves more recognition.
I love Kevin Hart, but the dude is running out of material. His specials have been on a downward trend lately. Honestly, out of these specials, Louis' would have been second or third on my list. I think that says less about Louis and more about the albums nominated.
Anyway, people on Twitter were not happy that Louis took home the Grammy.
Check out some reactions below…
Louis CK just won a Grammy, in case you were still crying about cancel culture.

— carina adly mackenzie (@cadlymack) April 3, 2022
I wonder if the careers of the women comedians Louis CK forced to watch him masturbate—who were allegedly threatened by CK's manager—have recovered from the stigma of coming forward. Louis CK's own career seems to have bounced back very well. https://t.co/gaUkkhRDYL

— Moira Donegan (@MoiraDonegan) April 4, 2022
Yes, it should have destroyed Louis CK's career. He should have no career anymore. But instead, Louis CK, who masturbated in front of women without consent, then derailed careers, just won best comedy album at the #grammys.

— David M. Perry (@Lollardfish) April 3, 2022
You know, I kinda get the outrage here. While I believe in forgiveness over cancellation, I feel like Louis hasn't shown any real remorse. I mean, before he was forced to admit the allegations were true, he tried to paint these women as liars.
It wasn't until he was fully backed into a corner that he admitted the allegations were true and apologized. Not a good look in my book.
---