Is Hailey Bieber Pregnant? Justin Bieber's Wife Responds To The Rumors!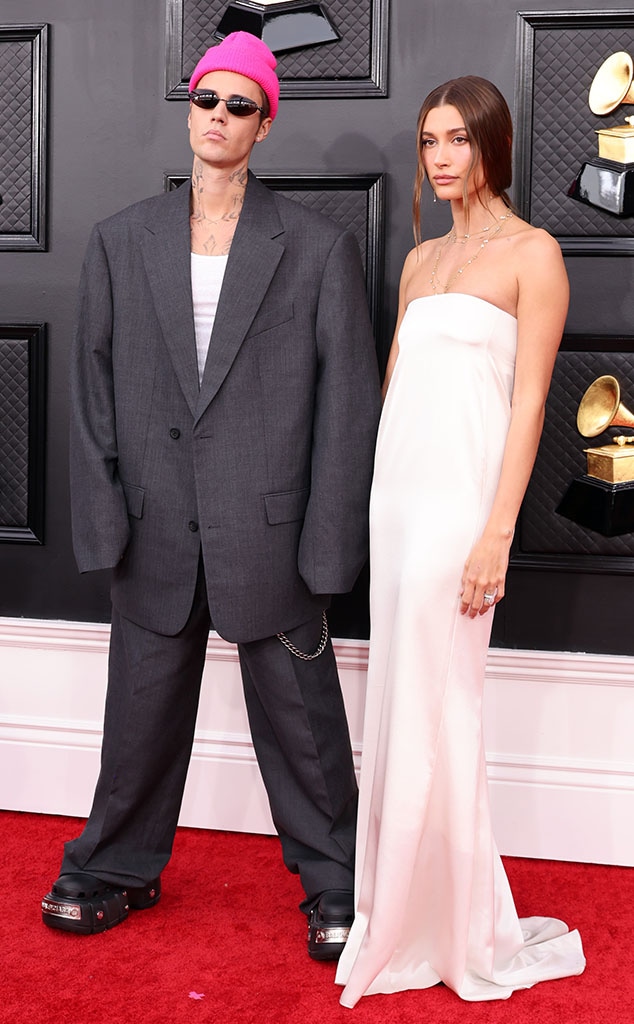 Oh lawd. Might we be entering a world where Justin Bieber is a father? Well, it depends on who you ask.
RadarOnline made a report on Monday, gathering comments from fans who watched the Grammys. You see, Hailey Bieber was obviously Justin's date for the evening, and fans noticed she was wearing a "flowing gown," which to them meant she was hiding a baby bump.
Of course, there's no real evidence for this. It's purely speculation based on an outfit, and Hailey was quick to shut down the rumors.
She left a simple comment on the story, writing, "I'm not pregnant leave me alone," which okay, damn. Why you gotta be so rude tho'?
In defense of the fans who thought she might be pregnant, Hailey and Justin have talked at length about having kids. We know that starting a family is very much in their future plans, although, it appears Justin is more ready than Hailey.
During Justin's Amazon Prime documentary, Justin Bieber: Our World, he talked about wanting to start a family ASAP:
My intention for 2021 is to continue to set goals and have fun while doing them. Make sure I put family first. And, hopefully, we squish out a little nugget.
Hailey seemed shocked by his comment, "In 2021?!?" she questioned him. He responded saying, "The end of 2021? We start trying?" and that's when Hailey gave in a little and said, "Okay. Maybe. We'll see."
So by their own timeline, it would make sense for Hailey to be pregnant right this very minute. DON'T BLAME THE FANS, HAILEY! BLAME JUSTIN!
For what it's worth, Justin is 28-years-old and Hailey is 25-years-old, so they are approaching that baby-making age.
---