Pete Davidson Shows Up For Kim Kardashian During Star-Studded 'The Kardashians' Premiere Party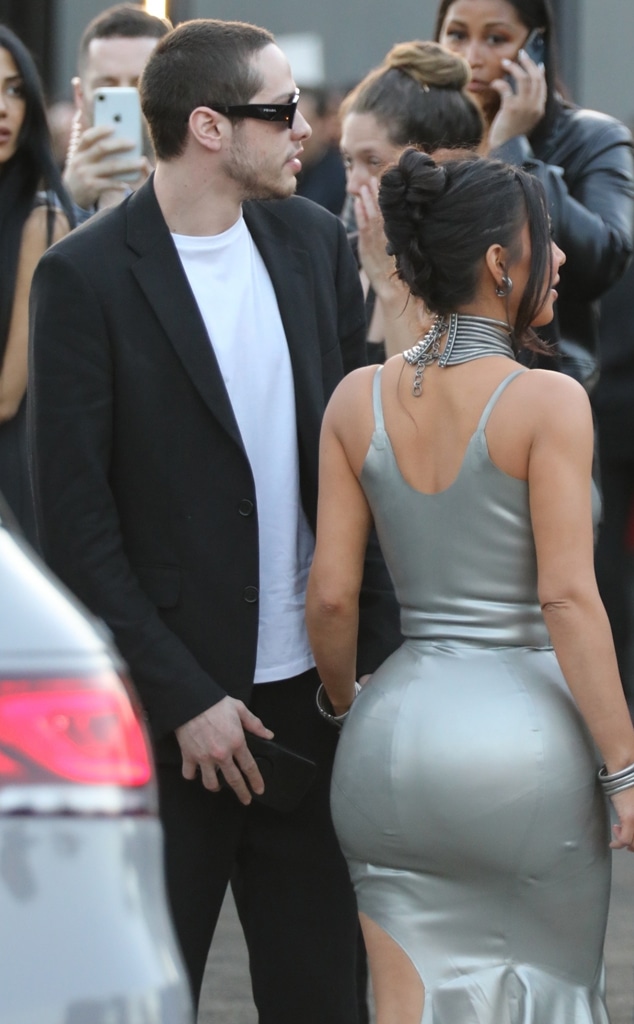 The entire Kardashian family has been doing their best to stay in the headlines the past few weeks, in an obvious attempt to drum up publicity for their upcoming Hulu reality series, The Kardashians.
Heck, Travis Barker and Kourtney Kardashian even got faked married in Vegas this past weekend. They working overtime hours… you better pay 'em Kris!
The show is set to premiere on Hulu on April 14, and to celebrate, the family premiered a special screening of the show in front of their closest friends and family.
It should come to no surprise to learn that Pete Davidson was there to support his boo, Kim Kardashian. What's interesting though is that he did not walk the red carpet with her.
But according to Kim, we shouldn't read anything into that. Red carpets are just not his thing.
He's here to support me. It's my thing. I don't think it's his thing to be all up here with me. So, I'm just so happy he's here.
Honestly, I don't blame him. Red carpets are weird as f**k. I wouldn't know what to do with my hands, my legs, my mouth… it ain't natural!
Another interesting tidbit from the premiere? Scott Disick showed up with model Rebecca Donaldson, who believe it or not, is actually in her 20s! Disick has been on a streak of dating 19-year-olds, but Rebecca is a refreshing 27-years-old.
Just days before attending the premiere together, the two stars were spotted out on a romantic walk on a beach in Malibu.
Here's to hoping this is the start of a new era for Scott. Maybe he's ready to find actual love.
---