Tiger Woods Impresses During First Round At Masters Just One Year After Car Crash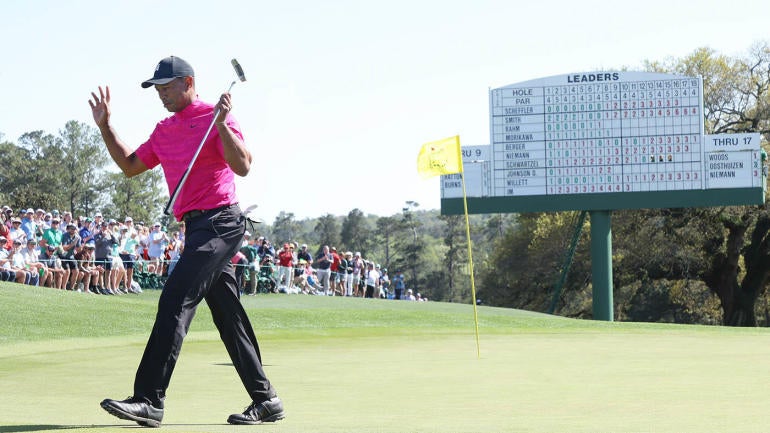 Fourteen months ago, Tiger Woods was involved a serious car accident in California. His left leg was mangled in the wreck, and insiders were afraid he would never play a competitive round of golf ever again.
But thanks to a great team of doctors who performed multiple surgeries, and thanks to Woods' absolutely insane determination, the golf legend is back competing in The Masters Tournament, which is arguably one of the most prestigious tournaments on the circuit.
No one knew how Woods' first round would go. Most were skeptical though, saying things like, "Just him being here is incredible enough!"
But Woods didn't want to just be there. He wanted to compete, and during his first round on Thursday, he competed. He had a pretty impressive first round, shooting a 1-under 71. He's currently four shots back of the leader, Sungjae Im.
Woods will tee off again on Friday afternoon for his second round, and if he continues shooting like he did on Thursday, he will be in great position to make the weekend's cut.
Of course, people expect his round Friday afternoon to be worse than Thursday. Experts say he was looking pretty tired by the end of the day on Thursday, and with less than one day to recover, it might be a struggle for him to go another round.
But I would never count Tiger out. He's built different.
Just look at this classic moment when Tiger landed a birdie and showed off his signature fist pump… damn that was good to see.
A birdie and a fist pump for Tiger at 16.

He's back to under par. pic.twitter.com/17VLYKSz2K

— GOLF on CBS ⛳ (@GOLFonCBS) April 7, 2022
---