Kim Kardashian Claims Kanye West Offered To Quit Everything To Become Her Full-Time Stylist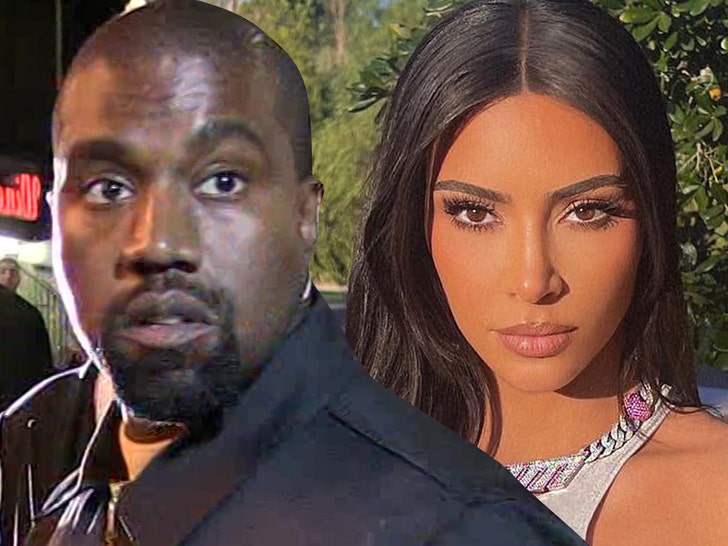 The Kardashians are doing their best to get people excited for their upcoming Hulu reality show (set to drop tomorrow, April 15) by releasing little teaser clips. And I have to admit, the damn clips are working, because I'm legit excited to watch the show, whereas before, I never watched Keeping Up with the Kardashians.
In the upcoming premiere episode of 'The Kardashians' Kim can be seen trying on clothes in her massive closet while talking to a friend. She was talking about some outfits Kanye recently selected for her to wear.
And then she dropped the line, "Kanye wants to quit everything and dedicate his life to being my stylist," and while her friend laughs at the line, it does appear Kim is somewhat serious.
We all know Ye loved dressing Kim. She was like his own personal barbie. Dressing his romantic partners seems to be some sort of a fetish. You'll remember during his brief relationship with Julia Fox, he dressed the sh*t out of her, putting her almost exclusively in Balenciaga.
Unfortunately for Kanye, Kim is now working with her own style team. We're pretty sure Pete wouldn't be cool with Kanye walking in the bedroom every morning, picking out clothes for Kim to wear. As silly as it sounds, this is probably a pretty big blow for Kanye, because Kim is one of the most followed people on the planet. Getting to style her is a dream for people who are into that sort of thing, and clearly Kanye has a passion for fashion.
But hey, maybe he'll find some other star to dress. It's worth noting that Kanye does appear to be doing some mind work right now. He's been silent on social media for weeks, after promising Kim that he would seek help for his outbursts.
---