We Are Living In A World Where The 'Cash Me Outside' Girl Is Worth $50 Million
Most of us are out here living paycheck-to-paycheck. If we don't put in our 40 hours every week, we won't have enough to pay our bills. It's that simple. We work to survive, and it's a grind every single day.
Meanwhile, you got clowns like Bhad Bhabie making millions of dollars based on never-ending meme success. Danielle Bregoli, aka Bhad Bhabie, aka Cash me Outside girl, first found fame after her 2016 TV interview on Dr. Phil went viral.
The interview has received over 14 million views on YouTube and people just couldn't get enough of Bhabie. Since the viral success, the now 19-year-old has become a multi-millionaire, thanks in large part to her growing OnlyFans page.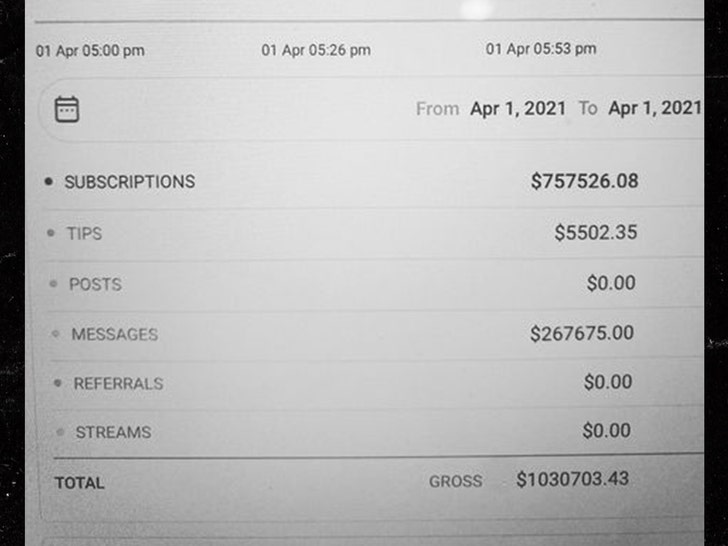 Just take a look at this screenshot, which shows that back in April of last year, she brought in over one million dollars in less than seven hours on the site. This is when she first signed up just a week after her 18th birthday, so you had all the pervs paying $$$ to see her.
According to TMZ, she's made a total of $50 million across all her revenue streams, and to show off some of that cash, she just purchased a $6.1 million home in Florida. And yeah, she paid all cash, so now you can cash her inside… a mansion!
The home has nearly 10,000 square feet, complete with seven bedrooms, seven bathrooms and sits on an acre of land inside a gated community in Palm Beach County. It even has a dry sauna and a wine storage space, because you know, we're sure Bhabie is a wine connoisseur. Obviously.
By the way, she also owns a five-bedroom home in the same neighborhood, but she's currently trying to sell it for a cool $3.6 million.
---