Kourtney Kardashian And Travis Barker Are Now Married… LEGALLY!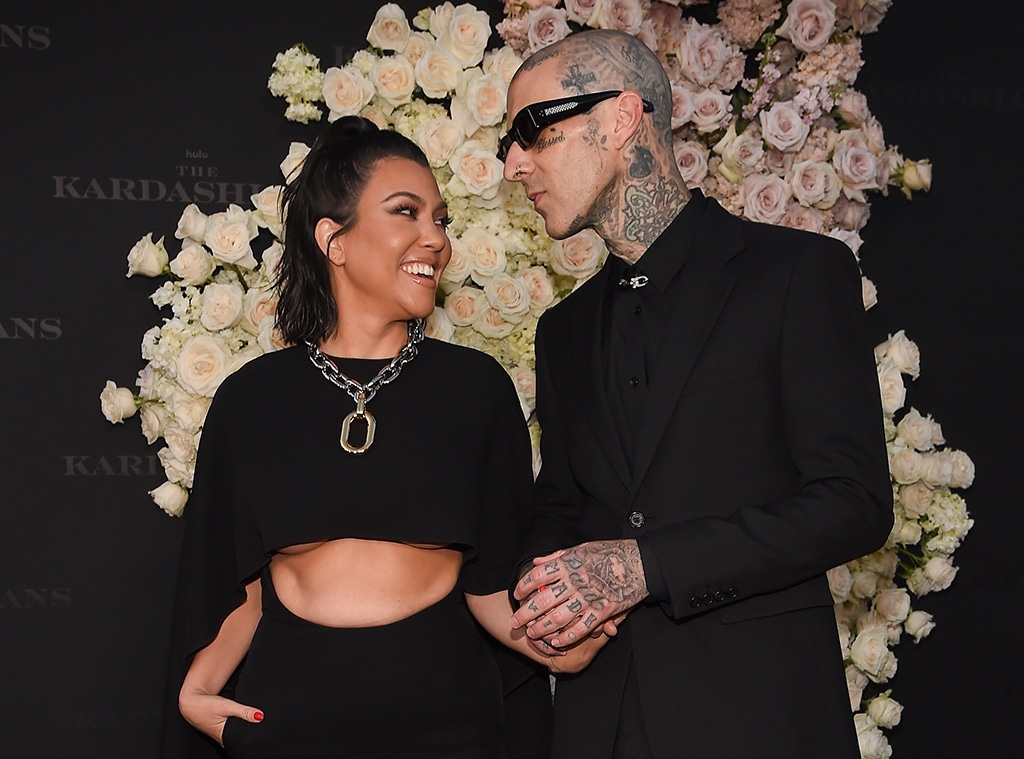 We told you a month or two ago that Kourtney Kardashian and Travis Barker got married in a surprise ceremony in Las Vegas. And while that report was true. They did indeed get married in front of an Elvis impersonator in Vegas. But they weren't able to obtain a marriage license in time, so they weren't technically married.
Now, that has changed. The two stars got married (LEGALLY!) at a courthouse in Santa Barbara this past weekend. According to the report, Kourtney's grandma Mary Jo "MJ" Campbell was there to be a witness.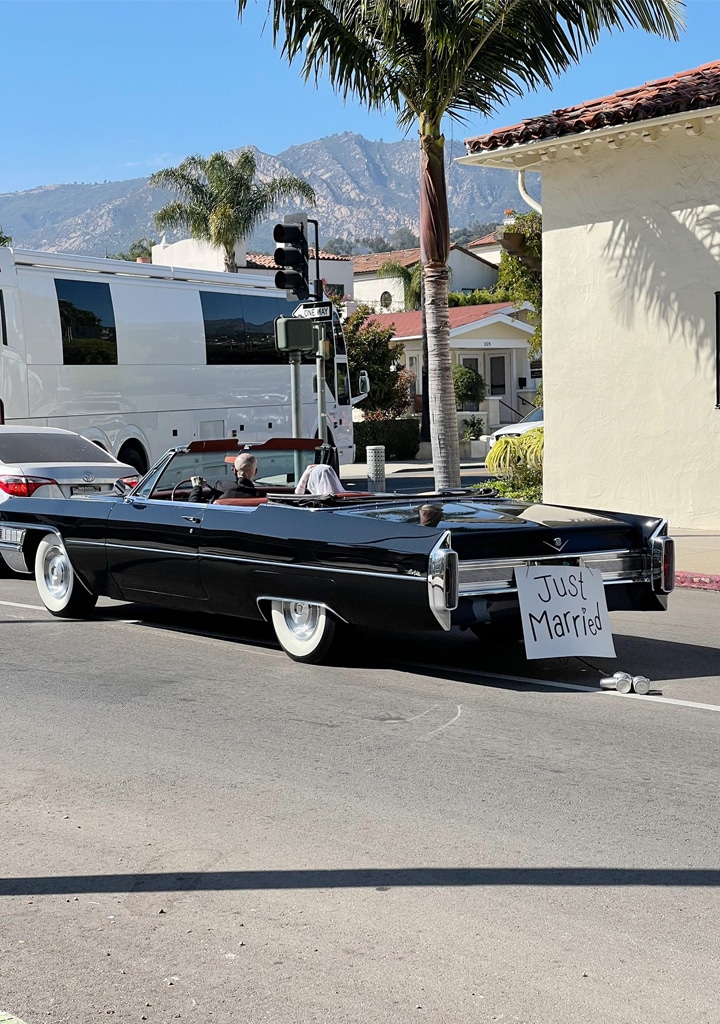 Kourtney wore a white minidress and a veil. They were seen driving around town in a convertible with a "Just Married" sign attached to the back.
According to a source, they have plans to throw a small ceremony in front of friends and family soon, and they wanted to make things official before doing it.
Kourtney is over the moon and so excited to start this next chapter with Travis. They were excited about this day and are madly in love.
After getting married, they made a surprise appearance on Alabama Barker's (Travis Barker's daughter) TikTok Live. The 16-year-old was in the middle of a makeup tutorial on her live when they dropped in.
"Wow, you guys are really dressed up," she said. They smirked and stayed in the room to watch Alabama continue her TikTok Live. At one point, Kourtney said, "I literally couldn't find makeup today. And I was almost like, 'Should Alabama do my makeup?'"
Not Kourtney and Travis entering Alabama's live like as if they didn't just get married LMAOOO pic.twitter.com/B1xAyIqfzp

— Judi (@ohitsjudi) May 16, 2022
Alabama responded, "I would've!"
So hey, it looks like Travis' kids like Kourtney, so that's good. The dude seems so enamored with Kourtney that we get the feeling he wouldn't care if his kids hated her, but it's nice to know they don't.
Everyone seems supportive of this relationship. Well, everyone except Scott Disick, who is clearly still in love with Kourtney.
---