Travis Barker Heads To The Beach With Kourtney Kardashian After Developing "Life-Threatening" Pancreatitis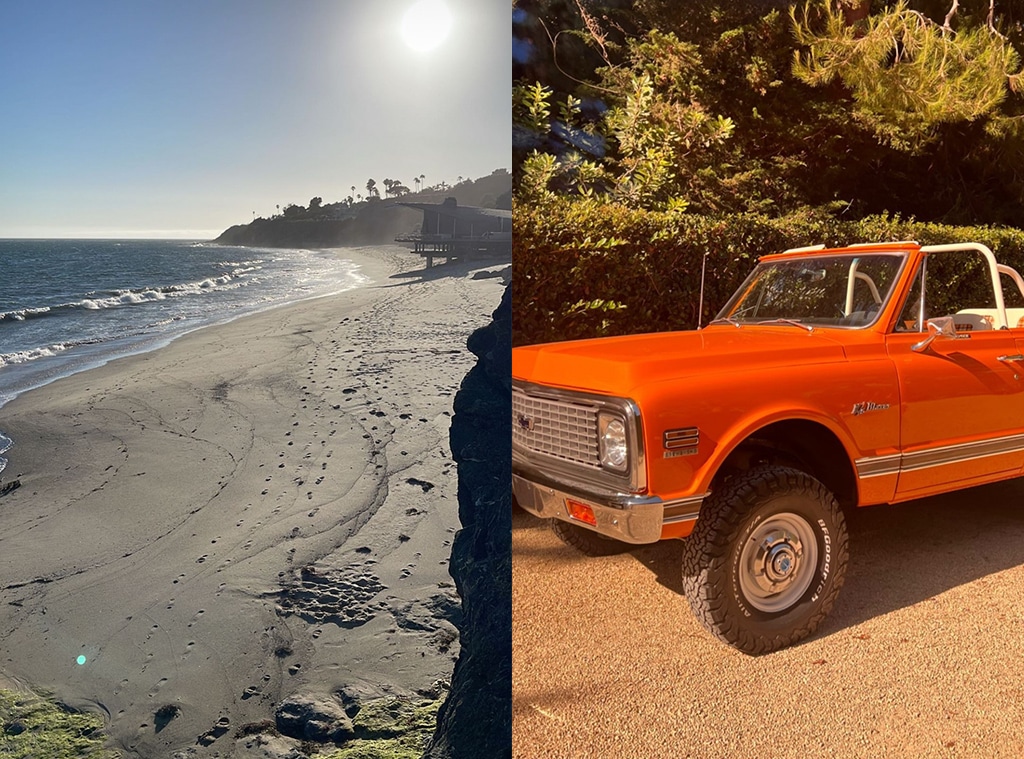 Last week was a pretty scary one for Travis Barker. The blink-182 drummer and husband of Kourtney Kardashian had to be rushed to the hospital after developing excruciating pain. He could barely even walk. At the time, they didn't know what was going on.
But it was quickly discovered at the hospital that he had pancreatitis, and that's all we knew for several days. This past weekend, Barker gave his fans an update, where he explains that he had "severe life threatening pancreatitis" following a rather routine procedure.
During the endoscopy, I had a very small polyp removed right in a very sensitive area, usually handled by specialists, which unfortunately damaged a critical pancreatic drainage tube. This resulted in severe life threatening pancreatitis.
Thankfully, after getting "intensive treatment" he is feeling much better and is super grateful to be happy and healthy. He celebrated his health on July 4th by taking a little trip to the beach with Kourtney and and her kids.
Taking to Instagram, the Kardashians star shared a video of her and her kids Penelope Disick, 9, and Reign Disick, 7, riding in a bright orange convertible down the highway, with Travis seemingly steering the wheel. They arrived at a beach, where Kourtney and Travis captured the sand and surf.
And while Barker was the one experiencing all the pain, Kourtney was by his side the entire time, trying to calm his worries.
She thanked everyone for their love and support…
I am so grateful to God for healing my husband, for all of your prayers for him and for us, for the overwhelming outpouring of love and support. I am so touched and appreciative. I am so so thankful to our specialists, doctors, and nurses at Cedars Sinai for taking such wonderful care of my husband and me during our stay.
View this post on Instagram
---