Jennifer Lopez And Ben Affleck Make It Official, Marry In Small Las Vegas Ceremony!
What happens in Vegas, spreads across every entertainment/gossip website in the world! Ben Affleck and Jennifer Lopez obtained a marriage license in Clark County, Nevada, this past weekend, and sources say they held a small ceremony in sin city as well.
Sources say it was "super, super small" and they just really felt like being married, so they went for it. But even though it was small, and perhaps spur of the moment, they stilled dressed up for the event.
Lopez posted a bunch of videos/photos from the special day. She put them on her website/newsletter, but you can check out some of the footage below:
It's an interesting move, getting married in Las Vegas, considering Affleck has dealt with a gambling/alcohol addiction… so you know, not the best place in the world for him to be hanging out.
Lopez wrote the following to her fans:
Exactly what we wanted. Last night we flew to Vegas, stood in line for a license with four other couples, all making the same journey to the wedding capital of the world. Behind us two men held hands and held each other. In front of us, a young couple who made the three hour drive from Victorville on their daughter's second birthday—all of us wanting the same thing— for the world to recognize us as partners and to declare our love to the world through the ancient and nearly universal symbol of marriage.
Stars… they're just like us, huh? Except Lopez and Affleck have a combined net worth over $500 million, but hey, what can you do?
It's a neat ending to their love story, which started all the way back in 2002, when the couple got engaged for the first time. They called off the engagement in 2004, fell in love and had children with other people, and then found each other again some 16 years later.
Congrats to the happy couple!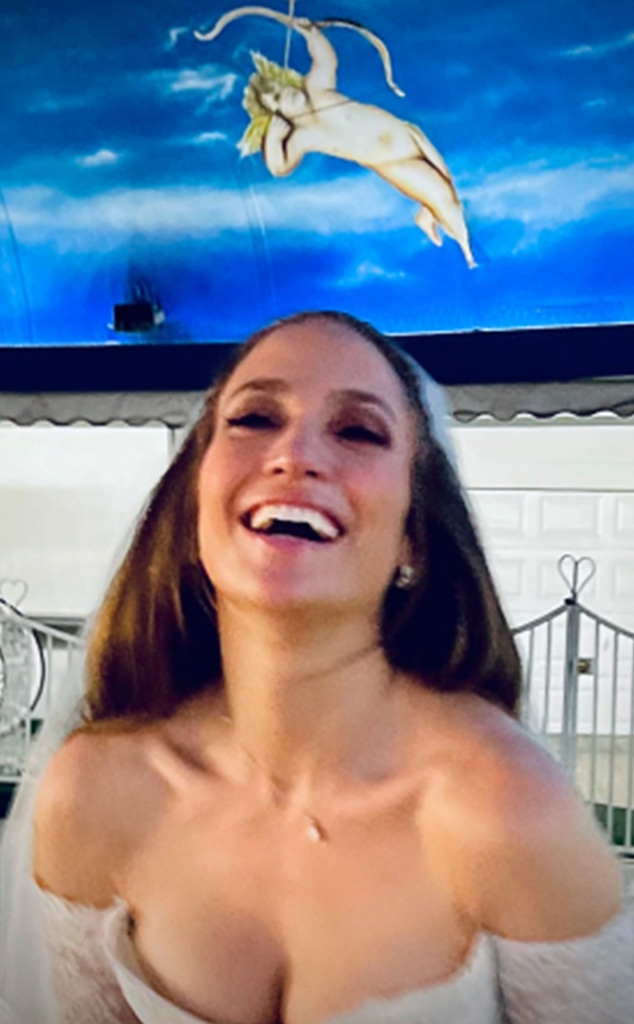 ---