Kendall Jenner And Devin Booker Are Back Together, Sources Confirm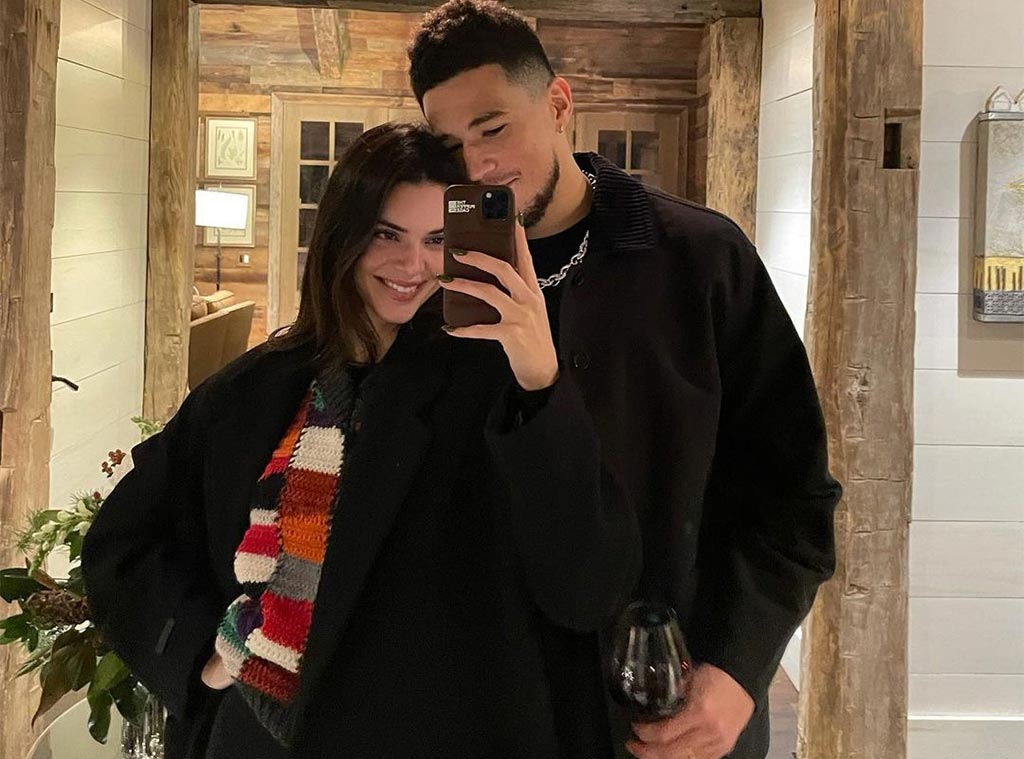 Remember how we told you about Kendall Jenner and Devin Booker breaking up? Well, it looks like the split was very brief. After hitting a "rough patch," sources have confirmed that the supermodel is back together with the star NBA player.
They actually described them as "fully back together" so take that how you want. The source added that they worked out their issues and decided they want to move forward in life together.
Heck, it almost sounds like he popped the question or something.
They moved on and it's going really well. They have been spending a lot of time together recently and Devin was her date to her friend Lauren's wedding over the weekend in Napa.
Their split news came out in late June, but they were spotted out together during July 4th weekend. Insiders spotted them holding hands, so it really does look like their breakup only lasted a week or two.
Earlier this year, Booker was interviewed in the Wall Street Journal, and they asked him if it was hard having the spotlight on his romance.
I wouldn't say hard. Honestly, I'm enjoying life to the fullest, and that came off my tongue so easily because it wasn't always this way, but I feel like I'm in a good place right now. I love my family, I love the people around me. I love the impact that I get to have on this world, the younger generation under me and the kids who look up to me.
So yeah, Booker loves a lot of things, including Kendall Jenner. Maybe he was just in a bad mood after his team's embarrassing loss to the Mavericks in the playoffs. He probably wasn't fun to be around for like a full month after that.
---