Justin Bieber Feeling All Better, Set To Resume World Tour After Facial Paralysis
The Biebs is back! Justin Bieber gave everyone a good scare last month when he had to press the pause button on his 'Justice' world tour. When news first hit, fans were complaining that he was simply being lazy. People were saying he wasn't actually sick.
This forced him to jump on his Instagram to show everyone what he was dealing with, and it was a lot. He couldn't move 50% of his face, suffering facial paralysis following a battle with Ramsay Hunt Syndrome. It's essentially the same virus as shingles, except it infects your ear instead.
He told his fans that he needed to rest and attend therapy to regain movement in his face. At the time, he hoped to return to the stage by the end of July, and it looks like he's right on schedule. According to a new report, he'll jump back on his tour starting July 31.
The singer's massive world tour, which has 75 scheduled dates, will resume with a performance at the Lucca Summer Festival in Italy, and follow with five dates in Europe into August before heading to South America in September. It continues in South Africa, the Middle East, Asia, Australia and New Zealand before returning to Europe in January through March.
It's not clear when he'll perform the rescheduled North American dates, but insiders say it'll likely be late Spring when he returns from Europe. And then after that, hopefully he takes another break, cause that's a lot of touring.
View this post on Instagram
The good news is that this most recent time off has done wonders for his mental health. He was beyond stressed two months ago, which likely contributed to his illness.
The past month, he's been enjoying some much-needed rest and relaxation with his wife, Hailey Bieber.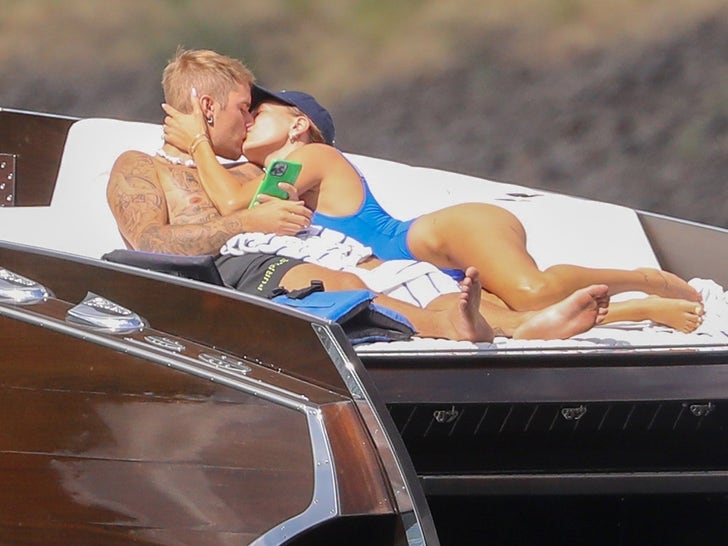 ---