Jennifer Lopez And Ben Affleck Take Romantic Honeymoon Trip To Paris After Vegas Wedding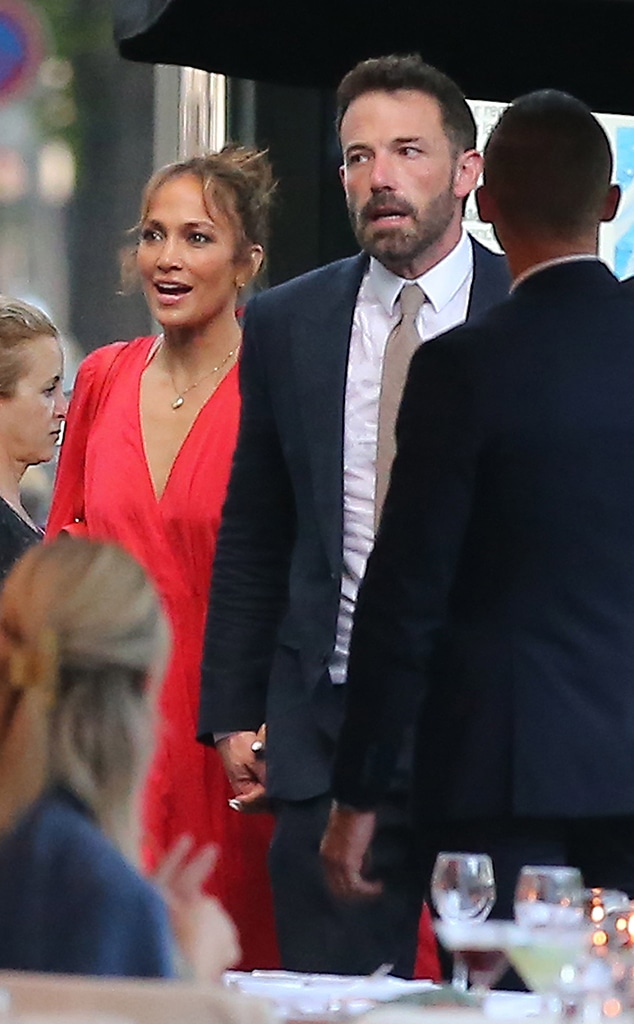 It looks like Jennifer Lopez and Ben Affleck are classing things up a bit. After having a small wedding in some chapel in Las Vegas, the two stars (who are worth over $500 million combined) took a jet all the way to Paris.
We're not sure if they're technically counting this as their honeymoon trip, but it certainly has that feel. They were photographed holding hands on a romantic walk before enjoying a nice dinner at Le Matignon. We realize the name probably means nothing to you, but hey, if you've been to Paris, perhaps it rings a bell.
Lopez wore a red dress with a V-neck and Affleck went classic with a suit and tie. An eyewitness told People the following…
They just showed up. He looked like a typical American except he had on a jacket and tie in this heat. The duo reportedly stayed for two hours before taking a nighttime drive through the City of Light.
So apparently, Affleck looks like a typical American to people in France. I would argue there is no "typical American" but I suppose that's an argument for another day.
According to some insiders close to the couple, they still plan on having a bigger wedding celebration at some point in the future. They just wanted to tie the knot now to make it official, so perhaps this is a pre-honeymoon.
Man. I really hope they last. Getting back together after all these years? Moving so quickly? It'll be a little embarrassing if they just get a divorce two years from now. Lopez is 52-years-old and Affleck is 49-years-old, so you'd think they would know exactly what they want at this age.
Side note: why does Ben always look pissed in photos?
---