Whatever You Do In Life, Do NOT Compare Keke Palmer To Zendaya…. OR ANYONE ELSE!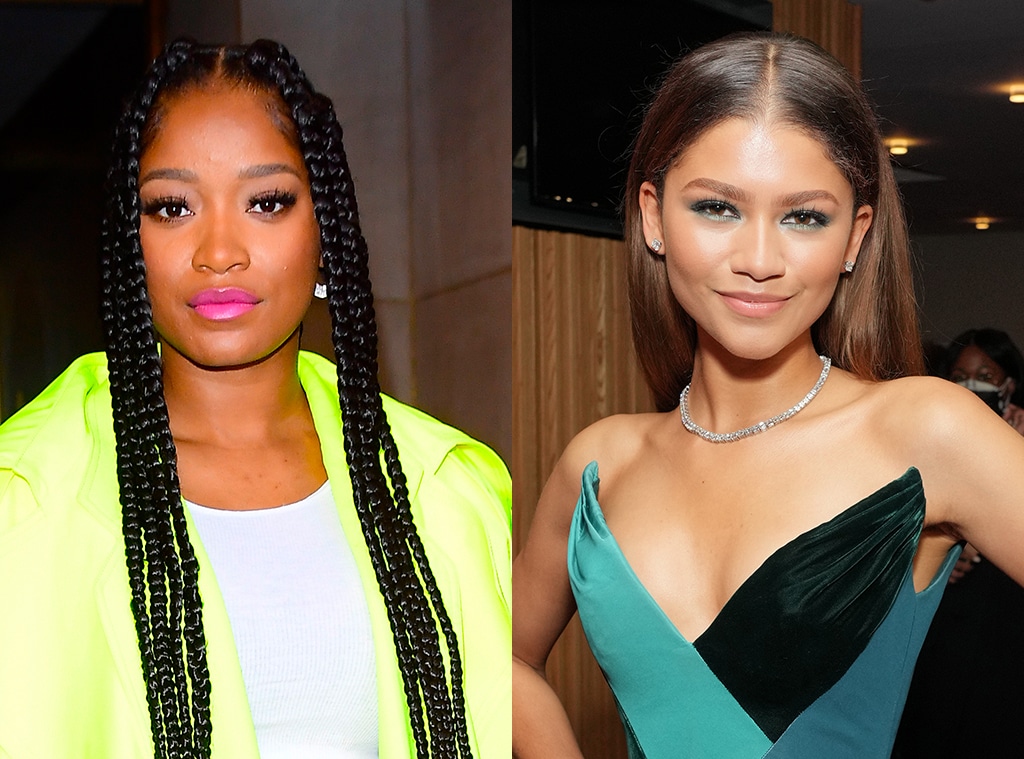 Keke Palmer is riding a bit of a high these days, especially after this weekend. She's the co-star of Jordan Peele's latest masterpiece, Nope, and it won the box office this past weekend with extreme ease.
But according to one Twitter user, Palmer should be of similar net worth to Zendaya. You see, Zendaya has a net worth around $20 million, while Palmer sits around $7 or $8 million. And this Twitter user believes it's because of colorism in and around Hollywood.
The quotes & replies on here are so weird. READING IS FUNDAMENTAL. I'm not slighting either woman. I'm literally a fan of both of them. It's just weird that ppl are acting like this is a breakout role for Keke, who is VERY successful. And Zendaya has talked abt colorism before…

— Melinda Eg (@NBAgladiator) July 24, 2022
The tweets sparked a lot of debate online. After all, Zendaya and Keke have similar careers. They both act, sing and can dance. They were both child stars. There are some similarities.
But Keke ain't about it. She went on her Twitter account on Sunday (July 24) to talk about how she can't be compared to anyone.
A great example of colorism is to believe I can be compared to anyone. I'm the youngest talk show host ever. The first Black woman to star in her own show on Nickelodeon, & the youngest & first Black Cinderella on broadway. I'm an incomparable talent. Baby, THIS, is Keke Palmer. I've been a leading lady since I was 11 years old. I have over 100+ credits, and currently starring in an original screenplay that's the number one film at the box office #NOPE. I've had a blessed career thus far, I couldn't ask for more but God continues to surprise me.
Damn. Okay then. Talk yo' sh*t, Keke. It's clear she's tired of being compared to other black actors. I'm sure it's something she's had to deal with throughout her career.
In the past, Keke has also talked about how some people in the industry don't treat former child stars as genuine actors.
Oh, my gosh, there's a huge judgment that they're not genuine actors. … People don't think, as a child actor, that you're really putting a lot of thought into it, but you really, really are. Most of us kids at that time, we know that we're doing a wink and a nod. Those are still some of my most exciting years in terms of the stories I was able to tell to my generation.
---