While Kim Kardashian Undergoes Painful Stomach Tightening Procedure, Selena Gomez Tries To Bring "Real" Stomachs Back
Kim Kardashian and Selena Gomez are on two different planets. Kim's entire career is based on her looks. Heck, her career began with a sex tape. Her specific body type, which was created by surgeons, has become the look to have these days.
In a recent Instagram Story, Kim shared the photo you can see below. She was receiving a skin tightening procedure, involving a Morpheus Micro needling laser, on her stomach. You can see her stomach looks pretty red in the photo.
Kim wrote, "I think this is my fave laser but it's painful. But it's worth it."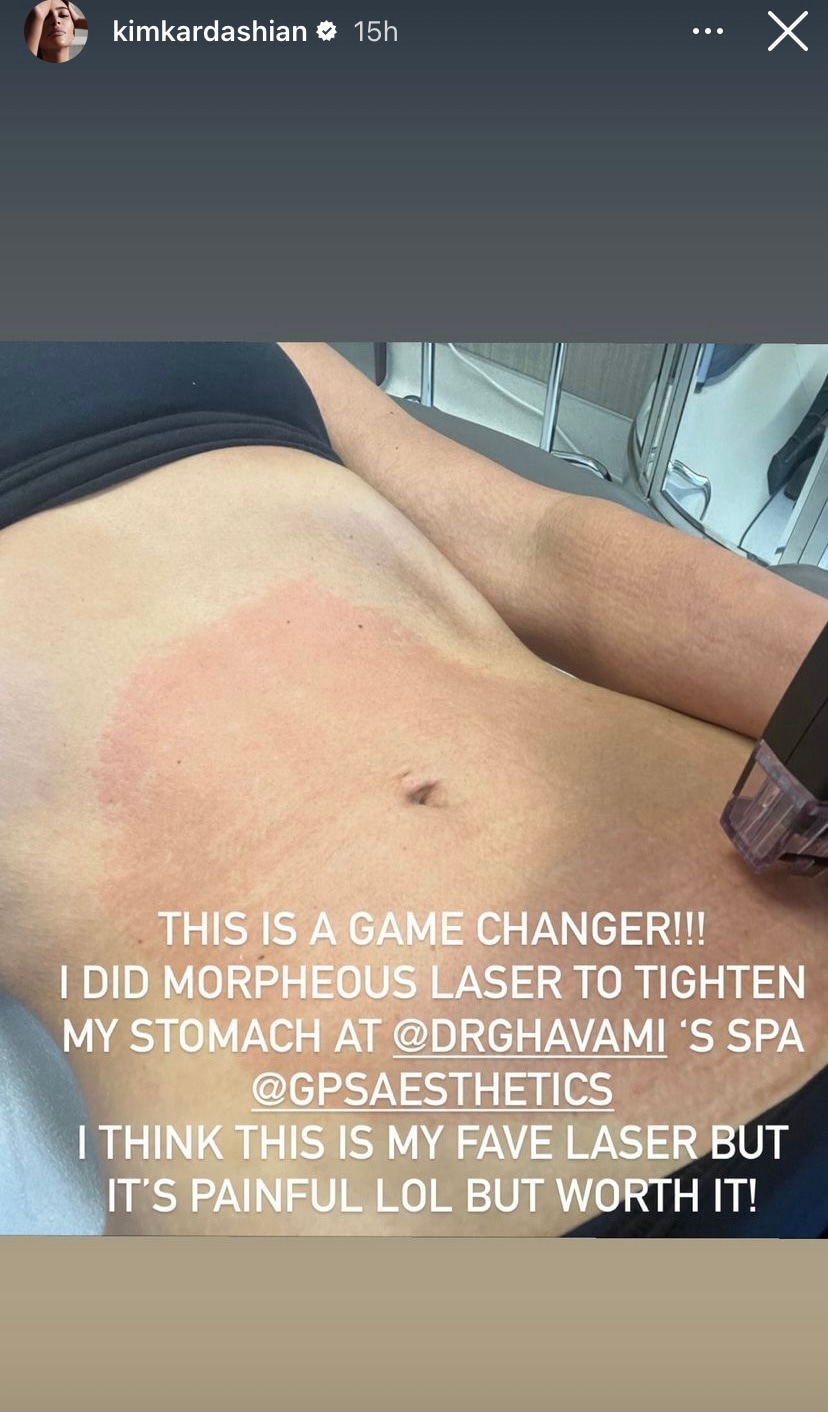 Kim cares A LOT about looking her best. She told Allure recently that she probably cares more about her looks than 90% of people on the planet.
I really, genuinely care about looking good. I probably care more than 90 percent of the people on this planet. It's not easy when you're a mom and you're exhausted at the end of the day or you're in school, and I'm all of the above.
Selena Gomez? She's part of that 90 percent. The singer/actress went on her TikTok account on Wednesday (Aug. 3) to say "real stomachs" are back during her vacation in Italy.
In the video that's already racked up more than 4.6 million views, the swimsuit-clad star lounged on a yacht while dubbing over an audio telling her to 'suck it in.' The Rare Beauty founder, 30, lip-synched back, 'I'm not sucking s—t in. Real stomachs is coming the f—k back, OK?'
And you know, some people might find this to be a bit silly, but Gomez is actually making a difference on TikTok. If you take a look at her comments, you'll see lots of messages from girls saying Gomez has made them feel better about their own body.
One user wrote, "You make me feel comfortable in my own skin 🥺"
Keep doing what you're doing, Gomez… 'cause we all know Kim is gonna keep doing what she's doing.
---