Los Angeles Homeless Shelter Calls Out Kanye West For Not Delivering On His Promises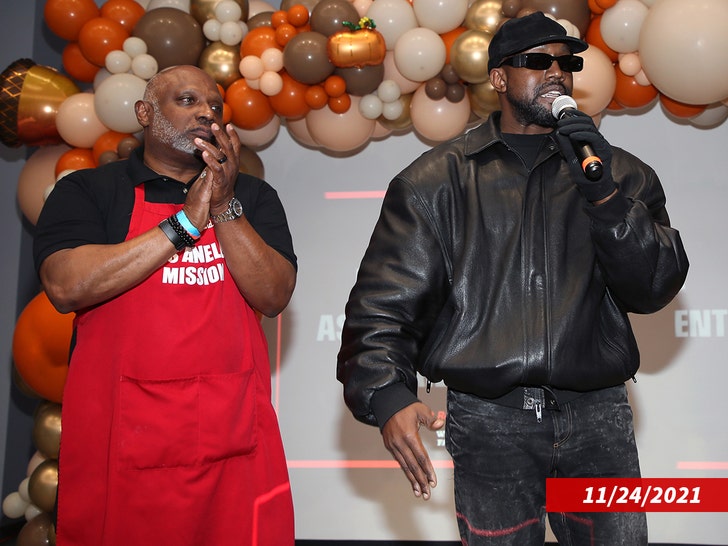 Last Friday, Kanye went on his Instagram account to post a simple message stating, "Look to the children, look to the homeless, as the biggest inspiration for all design."
It was honestly a nice change of pace from his usual Pete Davidson bashing. But not everyone is happy with Kanye's message.
The people behind the homeless charity L.A. Mission are beginning to think West is all talk and no action. You see, West met with L.A. Mission CEO Troy Vaughn back in November of 2021 to outline ways he can provide aid for the homeless community.
But ever since that meeting, West hasn't really done much of anything. Sources told TMZ that people involved with the charity are growing frustrated with Kanye's lack of action, "We're told folks from the Mission have attempted to contact Ye several times since the meeting, to no avail."
View this post on Instagram
This was all according to insiders close to the charity. They apparently started talking when Kanye posted his latest message to Instagram.
TMZ actually spoke with Vaughn after the report, and he tried to paint a more optimistic picture, most likely in hopes of maintaining a good relationship with West.
We have absolutely had collaborative discussions with Ye about improving the lives of the unhoused on Skid Row, especially through design as he mentioned in his tweet. We are extremely optimistic that Ye will be an instrumental force in helping us launch The Skid Row Revitalization Project in the coming months.
We should note that Kanye hasn't been ALL talk when it comes to the homeless. Last year, he donated 1,000 meals and spent time hyping volunteers up. He also held a Sunday Service at the Union Rescue Mission on Skid Row back in 2019, but who knows if that actually helped anyone but him.
If we know anything about Kanye, he'll take this report as an assault against him and open up his own charity, which will be the GREATEST one to ever exist.
---