Kanye West Goes On Wild Instagram Rant, Attacks Kris Jenner, Kim Kardashian, Pete Davidson And More!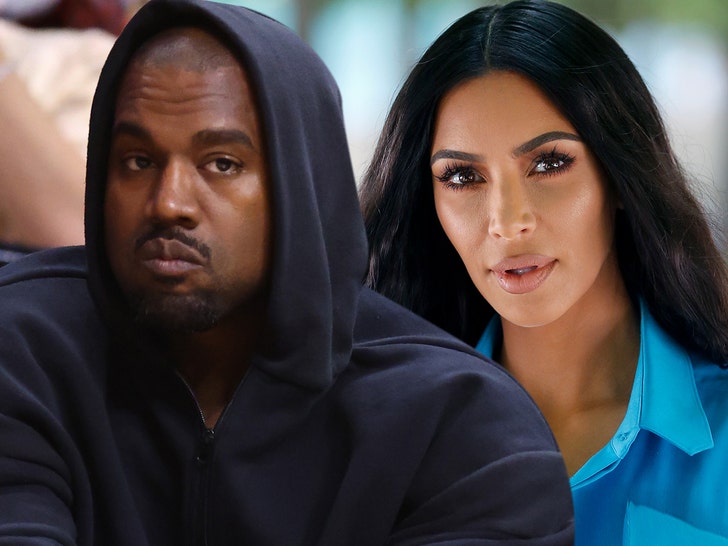 Kanye West must have been bored yesterday because he treated us all to another glorious Instagram posting spree. He had been good about staying offline, you know after he threatened Pete Davidson multiple times, but last night he came back in full force.
Last night, the 45-year-old rapper went after Kris Jenner, Kim Kardashian and many more. He has since deleted the posts, but of course the internet was smart enough to take receipts.
At one point, he shared a text exchange he had with Kim, who appears to be sending him a message from Kris.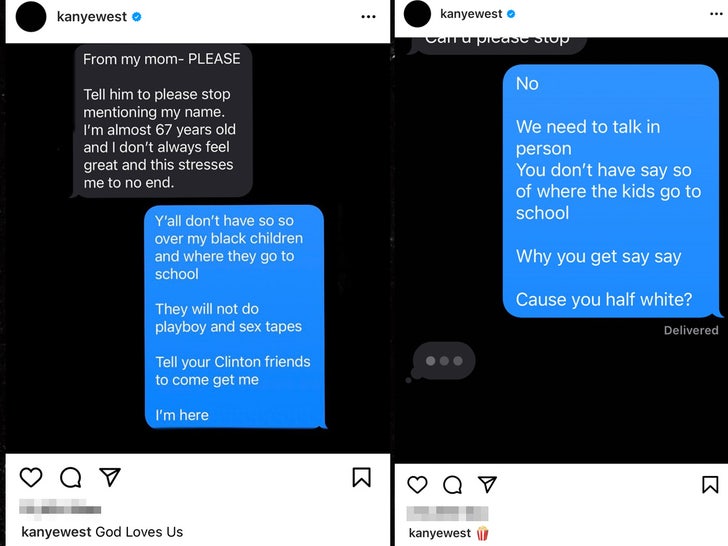 Kanye keeps pushing this Clinton conspiracy. He legit believes he's uncovering some underground network or some sh*t. I'm sure he's looking out his windows all day and trying to figure out if his phone has been tapped. Dude is paranoid as hell.
It looks like this recent tantrum came after Kanye opened some place called Donda Academy. He believes his kids should attend the academy for schooling, but of course Kim did not want that to happen. We can only imagine what those kids are learning.
He also posted this message, calling out Tristan Thompson, Travis Scott and Scott Disick, claiming they are all just c*m donors.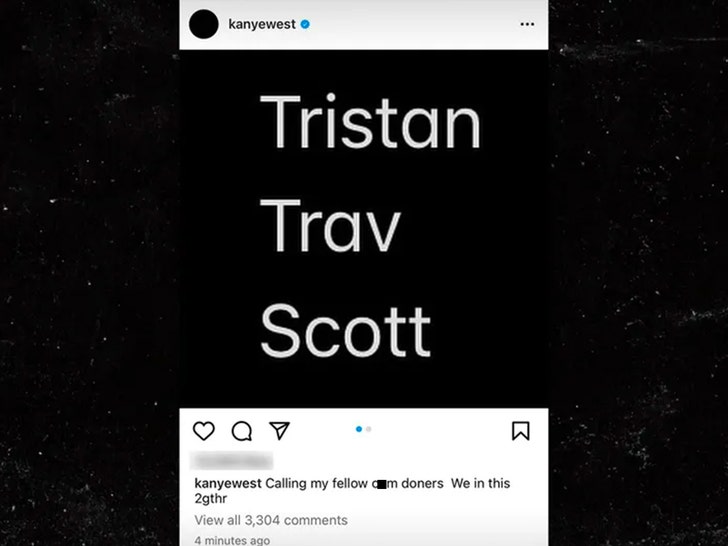 And of course he had to send a message to Pete Davidson as well, calling out the tattoo he allegedly got for Kim and Kanye's kids.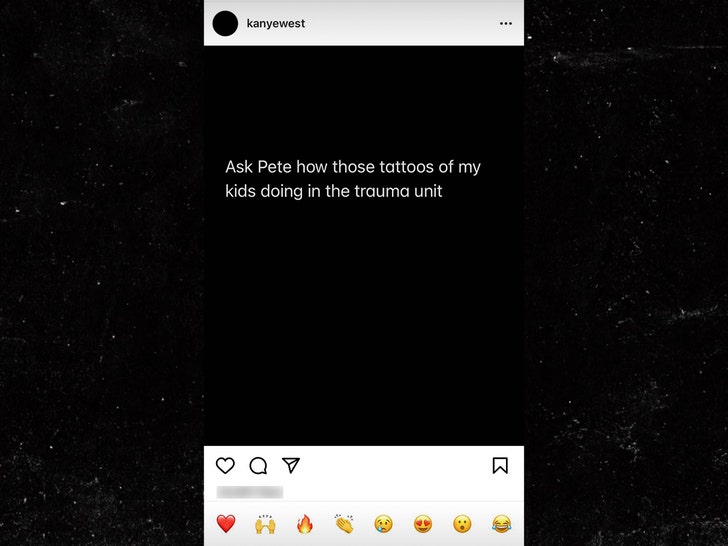 He also called out GAP and Adidas for allegedly leaving him out of business meetings and copying his designs. So yeah, it's not been a good week for Kanye.
It's pretty wild that some people are pumping him up with support. Look, I'm not saying Kanye is a bad guy. I'm saying he's mentally ill. These are CLASSIC signs. Paranoia, me vs. the world attitude, random outbursts, mood swings, etc. I mean, this is super clear.
The dude needs medication.
---