Beyonce's 41st Birthday Celebration Attracts Lots Of Celebrities… WE MEAN LOTS!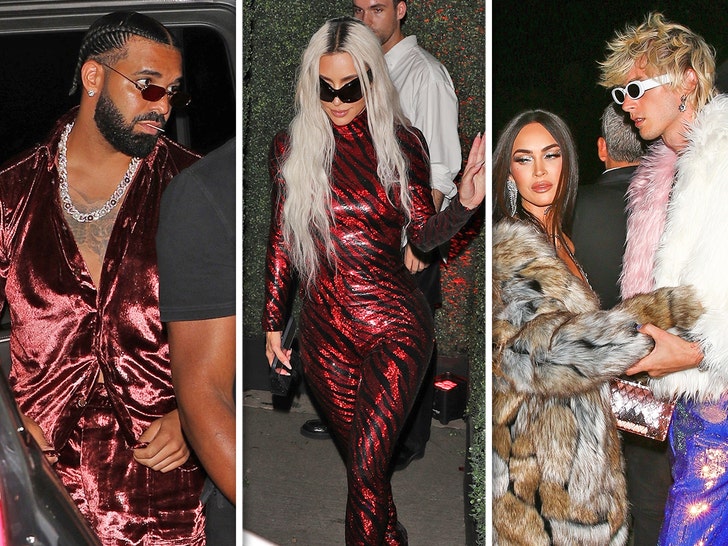 While parts of the world mourned the death of a queen, other parts celebrated the birth of one. Beyonce's 41st birthday fell around Labor Day weekend, so she decided to push back the epic celebration until this past weekend.
The huge celebration went down at a mansion in Bel-Air, and it was basically the Academy Awards of birthday parties.
You name a celebrity, and they were probably there: Khloe Kardashian, Kim Kardashian, Drake, Lizzo, Adele, Bella Hadid, Jaden Smith, Megan Fox, Offset, Vanessa Bryant, Lily-Rose Depp, Machine Gun Kelly and many more.
What's funny is that the paparazzi managed to get snaps of almost every celeb in attendance, but they failed to get a shot of the birthday girl herself.
Sources say most celebs started arriving at around 10:30 at night and didn't leave until nearly three in the morning.
Oddly enough, Tristan Thompson was at this birthday celebration as well, which makes you wonder if he and Khloe are trying to make things work romantically again. I mean, why else would he get an invite? You're telling me Beyonce wanted to invite a declining NBA star who is known for cheating on his pregnant girlfriend? Nah, I'm thinking he was Khloe's +1.
Anyway, here's to another year of Beyonce. She certainly knows how to bring out the celebs. If I threw a birthday party, I'm pretty sure my mom wouldn't even come.
---