Behati Prinsloo Steps Out With Adam Levine And Is All Smiles Amid Cheating Allegations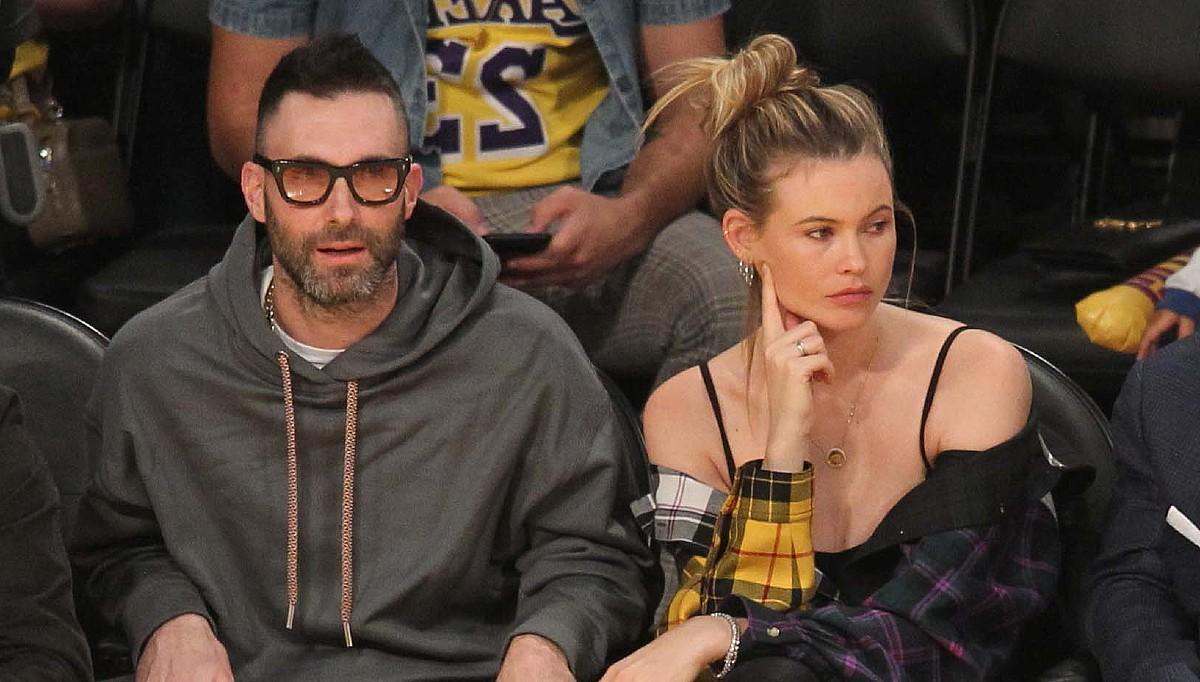 There's standing by your man, and then there's whatever the hell Behati Prinsloo is doing. As you all know, a 23-year-old Instagram model named Sumner Stroh came out this week and provided receipts of her affair with Prinsloo's husband, Adam Levine.
He was all over her in the Instagram DMs, and even asked if he could name his unborn child after her. That's right, Prinsloo is pregnant with their third baby, and Levine asked his mistress if he could name his kid after her.
It seems extremely fu**ed up, but Levine claims he did not have a physical affair. He claims he simply sent some flirty messages that he now regrets.
I did not have an affair. I used poor judgment in speaking with anyone other than my wife in ANY kind of flirtatious manner. I crossed the line during a regrettable period of my life. In certain instances it became inappropriate; I have addressed that and taken proactive steps to remedy this with my family.
Stroh seemingly responded to this statement by posting a simple, "Someone get this man a dictionary" message to her Insta Stories. Basically, she's still claiming that the affair was very physical and lasted many months.
In any event, Prinsloo is standing by her man with a smile on her face. Levine and Prinsloo were spotted enjoying some sun in Montecito, California on Tuesday, September 20. They were picking up their kids from school.
Apparently, Levine and his wife share a $52 million mansion in the area.
I don't know, man. I don't think I'd be smiling with my spouse after something like this. The dude embarrassed her while she's carrying his baby. That's a red flag.
But hey, maybe they secretly have an open relationship or something. It's Hollywood after all.
---