Some Fans Believe Lamar Odom Is Dating A Trans Actress Named Daniielle Alexis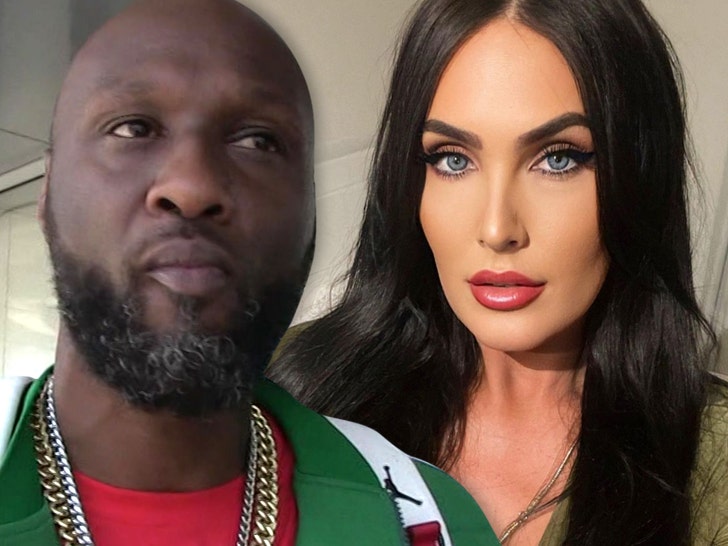 Has Lamar Odom finally moved on from Khloe Kardashian? As some of you may know, Odom has had a difficult time moving on from Khloe after he ruined their relationship by cheating on her and nearly dying inside a Nevada brothel.
But now, fans are wondering if he has finally found a new boo. The former NBA star has been spotted hanging with a transgender model/actress named Daniielle Alexis.
We're told Lamar and Daniiellè met back in June when he was in L.A. for the BET Awards. Our sources say Lamar was shopping when a car pulled up, Daniiellè hopped out and asked for a photo … and afterward, they exchanged numbers. They kept in touch, and when he recently moved back to L.A. they grabbed lunch together because they were both in town. Daniiellè's an aspiring actress, and our sources say they typically chat about the industry.
And earlier this week, Alexis posted a selfie she snapped with Odom on her Instagram account, with the caption, "It's always blessings from us 🙏🏽❤️ Lamar says hi this morning to everyone too," but oddly enough, the caption originally read, "one of the most beautiful humans I've met."
View this post on Instagram
No word on why she edited the caption, but sources say despite the post, Odom and Alexis are NOT dating.
Insiders close to Odom say he is single, but he's not in a romantic relationship with Alexis. They are just good friends and enjoy talking business with each other. Although, one has to wonder what Odom knows about the acting industry.
Sources also tell us Lamar has no problems with the transgender community, in general, and obviously has no issue with Daniiellè being a transgender woman — there's simply no romantic spark between them.
There you have it, folks. Nothing to see here.
---