Beauty Guru Rihanna Will Headline The 2023 Super Bowl Halftime Show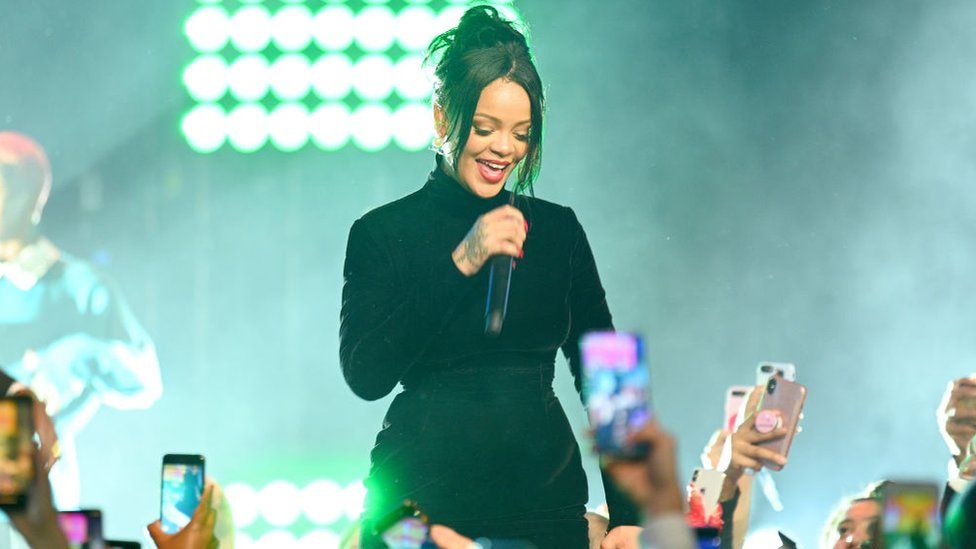 Before Rihanna made millions and billions of dollars as a beauty mogul, she was a singer.
I know… pretty crazy, right? The 34-year-old artist started in the music industry back in 2005 and has sold over 250 million records worldwide.
She has put out 14 number one singles and over 30 top-ten hits. It's safe to say, she was dominating the music industry… years ago. She hasn't released an album since 2016. In January 2023, it will have been seven years since her last album.
But still, she'll be headlining the 2023 Super Bowl halftime show on February 12, which means State Farm Stadium in Arizona will be bumping some old tunes.
The NFL confirmed the surprising news with the tweet below:
Let's GO – @rihanna @rocnation #SBLVII @AppleMusic @NFLonFOX pic.twitter.com/xmIXK5jsRg

— NFL (@NFL) September 25, 2022
This news comes three years after she told Vogue that she turned down an offer from the NFL to perform at the halftime show in solidarity with Colin Kaepernick.
I couldn't dare do that. For what? Who gains from that? Not my people. I just couldn't be a sellout. I couldn't be an enabler. There's things within that organization that I do not agree with at all, and I was not about to go and be of service to them in any way.
The NFL hasn't changed all that much in three years, so we're not sure why she has agreed to do it now, but hey… it's her life.
It'll be interesting to see her performance considering she hasn't actually performed onstage since the 2018 Grammy Awards.
We're sure she'll figure it out though. It's Rihanna after all.
---