'Basketball Wives' Star Brooke Bailey Writes Emotional Tribute After Her 25-Year-Old Daughter Kayla Dies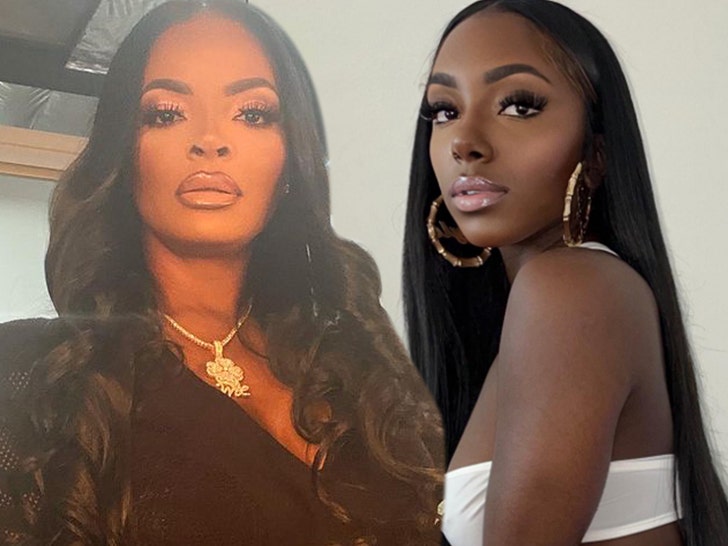 Some really sad news to report today. On Monday, September 26, Basketball Wives star Brooke Bailey shared on her social media accounts that her 25-year-old daughter, Kayla Nicole Bailey, passed away.
She posted multiple throwback photos of her daughter, captioning the post, "Forever my baby, Pretty Black aka Kayla Nicole Bailey. This is not a goodbye. Mommy will see you soon."
View this post on Instagram
She did not reveal a cause of death in her post, but she did repost an article from a fan account that claimed Kayla died following a car accident on Sunday in Memphis.
Several of Brooke's 'Basketball Wives' co-stars commented on her post to send their love and support, including Brandi Maxwell.
RIP Kayla we luv you baby girl!!! I love you so much Brooke!!! You are so strong and continue to trust in God to carry you through this storm sis!!! We are all here for you and your family.
Shaunie O'Neal also commented, writing, "Praying for you and your family."
For those who don't know, Brooke had relationships with former NBA stars Rashard Lewis and Vernon Macklin. She first appeared on Basketball Wives in 2012. As for Kayla, she found success in modeling and was doing very well for herself.
Brooke also has two sons. Our thoughts and prayers go out to the entire family.
---